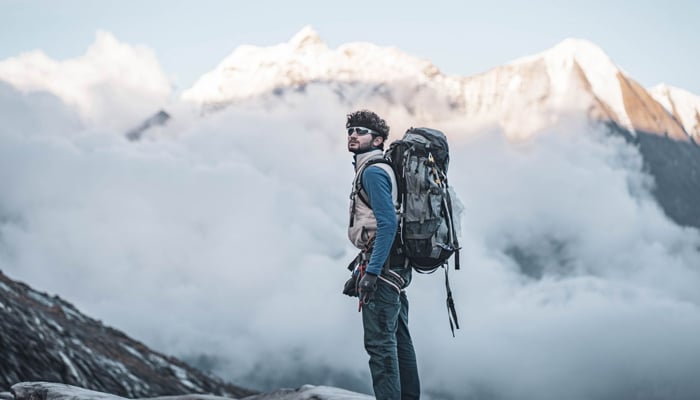 KARACHI: Pakistan's Shehroze Kashif successfully scaled the "true summit" of Mt. Manaslu, the world's eight highest peak.
The 21-year-old mountaineer from Lahore reached the highest point of Manaslu at 5:01am PKT on Wednesday morning, his father Kashif Salman confirmed to Geo News.
By achieving this feat, he has also become the youngest Pakistani to climb, "true summit" of Manaslu.
This was second time for Shehroze on this mountain, which is part of Nepalese-Himalayas. He had first climbed Manaslu in September 2021, but two days after the summit, it was revealed that the actual summit point, which was later identified as "true summit," was a few meters ahead then the spot that was considered the summit point.
Although the mountaineering authorities in Nepal had endorsed Shehroze Kashif's previous climb and had issued him the certificate for Manaslu, the mountaineer had announced that he won't include that in his record and he would return to Manaslu again to reach the true summit.
Shehroze Kashif returned to Manaslu last week and started his expedition on Sunday night. He kicked off final push last night and reached the top on early morning.
Shehroze is also the youngest climber in the world to summit 12 out of 14 eight-thousanders. He is now aiming to scale 8,188m high Cho Oyu, the world's sixth highest mountain and 8,027m Shishapangma, the 14th and last of all 8-thousanders of the world.
He is likely to travel to China later this month to attempt his two remaining peaks in his quest to be the world's youngest climber to scale all peaks of over 8,000m.
Faizan Lakhani is Deputy Editor (Sports) at Geo News.