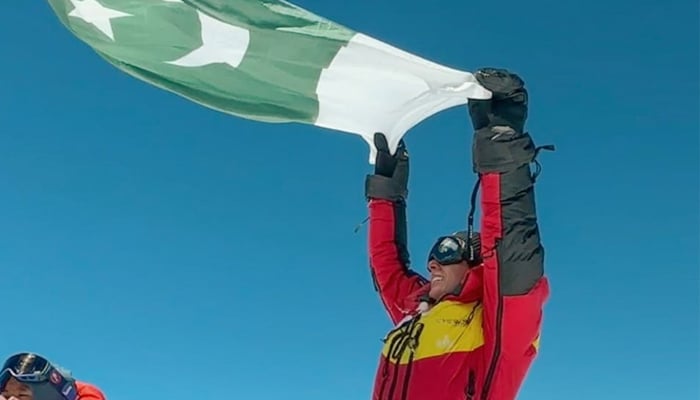 KARACHI: Pakistan's renowned mountaineer Naila Kiani has set her eyes on another record as she is looking forward to summiting the 8051-meter Broad Peak this month.
By climbing Broad Peak, Naila will climb all the five highest peaks in Pakistan and will also become the first Pakistani woman to top all 5 "Eight Thousanders" titles.
Broad Peak — at 8051 meters — is the 12th highest peak in the world.
Kiani will leave for the base camp of Broad Peak this week.
If the weather does not deteriorate, Naila will summit Broad Peak by the end of this month.
The mountaineer recently became the first Pakistani woman to visit Nanga Parbat, which is known as the 'Killer Mountain' due to its high fatality rate at its 8,126-metre peak. The mountain has a daunting ascent along with the risk of unstable glaciers, avalanches and storms.
She has visited K2, Nanga Parbat, Gesherbram 1 and Gesherbram 2 in Pakistan.
It must be noted that she also scaled Mount Lhotse in Nepal in May, which is the fourth highest mountain in the world at 8,516 metres, after Mount Everest, K2, and Kangchenjunga.
She was also awarded the third-highest civilian award, Sitara-e-Imtiaz, in recognition of her achievement of successfully summiting the world's highest peak, Mount Everest in May.
Earlier, Naila also coordinated the rescue operation for Asif Bhatti — a Pakistani mountaineer who was stranded on Nanga Parbat due to snow blindness on July 3.
Faizan Lakhani is Deputy Editor (Sports) at Geo News.