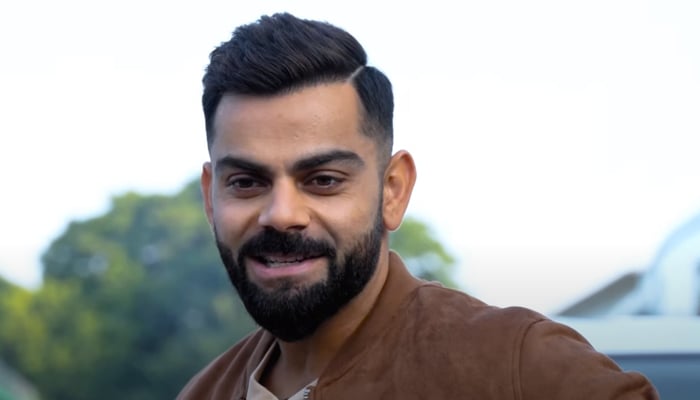 Former Indian skipper Virat Kohli talked about his music taste and what kind of songs he prefers now.
When asked if music is still the way it was some years ago, Virat replied, "Music has changed a lot."
"Arijit Singh is obviously at the top of my playlist, always. I love his unplugged songs," he said while talking about the singer he loves the most.
Kohl
i also said that one of his friends was surprised by his playlist.
"After the Asia Cup finished in Dubai, we [friend and I] were chilling together and we ended up listening to music. He was quite surprised at my playlist as it was vintage, Jagjit Singh, Lata Mangeshkar, and all the other songs that basically touch your heart."

According to the Indian batter, there are different songs for different occasions.
"Earlier I used to be in that space of where you know energy is buzzing all the time and you want that kick [of energy], there are times for that. I still enjoy my Punjabi music every now and then," he added.
"But most of the time for me now it's contributing to that "good feel" when you are listening and someone is really singing good."
He also specifically talked about a band "Sanam", while calling them phenomenal. He also mentioned Bollywood's singer Vishal Mishra who sang the famous "Kaise Hua" song in the film Kabir Singh.
Earlier, Kohli opened up about the moment he scored his 71st century against Afghanistan in the Asia Cup 2022 after a gap of over 1000 days.
"The ball before I got to the 100, is the time I felt, oh I am on 94, I could probably get this. And the next ball went for six. But the thing is that as soon as I got the 100, I laughed so hard. I was like, 'main iske liye ro raha tha 2 saal se? (Was I crying about this for two years?)," Kohli said.
When asked if he cried after achieving the feat, he was not shy to admit that he did while talking to his wife Anushka Sharma.
"Not in that moment, but when I spoke to Anushka... (there were tears)," said the former Indian skipper.