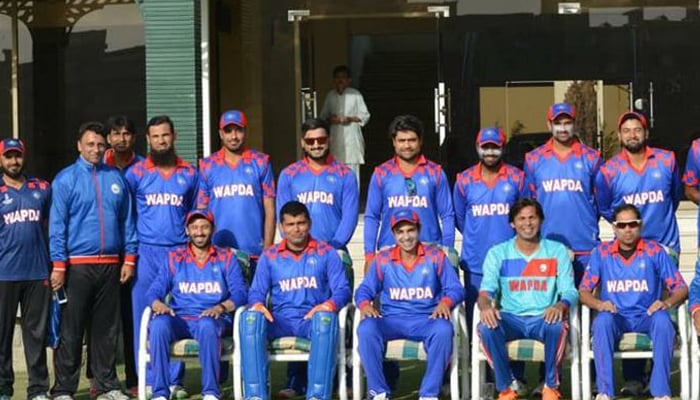 The Pakistan Cricket Board (PCB) disclosed that all 19 departments, which featured in the domestic season 2018-19, have confirmed their participation in the upcoming season 2023-24. 
PCB management committee, in a high-profile meeting that took place in Lahore on Monday, was informed that 19 old departments are ready to participate in the domestic season this year. 
These departments include Ahmed Glass, Ghani Glass, Haider Traders, HEC, Income Tax, Khayaban-e-Amin, KRL, Navy, NBP, ODGCL, PAF, Pak Saudi International, Pakistan Customs, PTV, Sabir's Poultry, SNGPL, SSGC, State Bank of Pakistan and WAPDA. 
However, 12 new departments have applied for registration with the PCB. The list of interested departments includes 505 Clothing, Aryan Marketing Services, Commoners' Development (Pvt) Ltd, Defence & Strategic Ventures (DSV), Eshaal Association, JDW Sugar Mills Ltd, K&H Traders, NICON Group of Colleges, Pak PWD, Punjab Police, Rahat & Shuja Impex and RMS Global Corp. 
PCB's management committee is optimistic to revive old-structure of domestic season with full strength. The management committee headed by its chairman Najam Sethi was given task to revive old domestic structure within 90 days in line with the constitution of 2014. 
Moreover, youth cricket tours also came into the discussion during the latest management committee meeting. "The management committee has approved the upcoming youth cricket tours, which will see Pakistan U19 touring Bangladesh in May for a four-dayer, five 50-over matches and one T20, and Pakistan Shaheens visiting Zimbabwe for a series of four-dayers and 50-over matches. The Management Committee was also informed an ACC Emerging Cup was scheduled in Sri Lanka in June/July. Further details on these tours will be shared in due course," a PCB statement read. 
It must be noted here that Sethi and the company were appointed in PCB's management committee by the board's patron-in-chief, PM Shehbaz Sharif. The idea was to revive the old cricket structure which was demolished by the former premier of the country and ex-cricketer Imran Khan. 
After taking charge as the country's PM in 2018, Khan appointed Ehsan Mani as the new PCB chairman and directed him to revoke the 2014 constitution and replace it with a new constitution that enforced a new domestic cricket structure containing only six regions. 
As a result, plenty of cricketers lost their jobs in departments and a lot of them were forced to do off jobs to meet their ends.