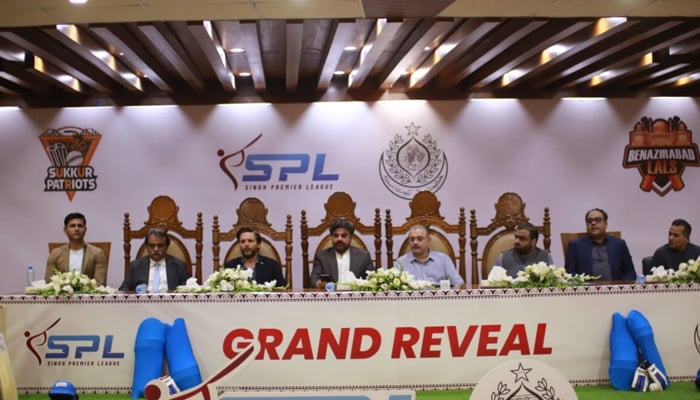 Former Test cricketers Shahid Khan Afridi and Abdul Razzaq launched the first-ever Sindh Premier League (SPL). 
Taking to Twitter, Afridi wrote that SPL will play an important role in promoting cricket talent in Sindh region. 
"The Sindh Premier League is not just about promoting cricket as a sport, it's about empowering our youth & building a brighter future for our region. Let's support this fantastic initiative and help our young cricketers reach their full potential," he wrote. 

SPL's inaugural edition will be played in Karachi as announced by SPL's president Arif Malik during a press conference on Wednesday. 
"SPL will start from Karachi. We are hosting the league's first edition in the metropolis after which it will be taken to Hyderabad next year," he said. 
"There are very fewer opportunities for cricketers in Sindh. We have got a lot of players like Shahnawaz Dahani in Sindh. They need a platform to showcase their talent," he added. 
Sindh Information Minister Sharjeel Inam Memon and Local Government Minister Syed Nasir Hussain also addressed the media on the launch of SPL. Both of them ensured that the league will pave the way for youngsters in Sindh to come forward and show their potential.