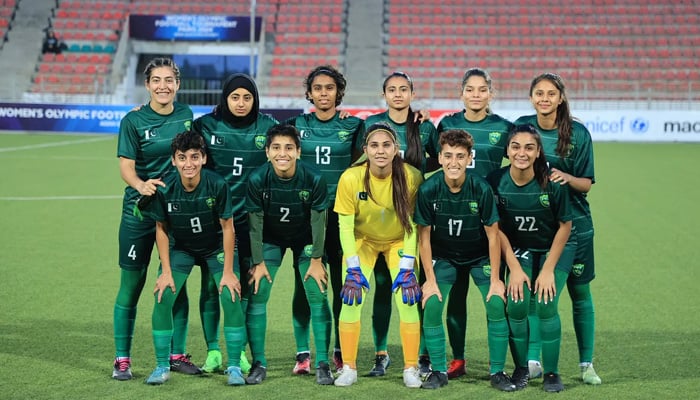 Pakistan women's football team will participate in a six-team international tournament in Saudi Arabia.
As confirmed by the Pakistan Football Federation (PFF), the event will take place from September 18 to 30.
Apart from Pakistan, hosts Saudi Arabia, Laos, Lebanon, Malaysia and Bhutan will participate in the event.
"Training camp for the event will be set up soon," said the PFF.
It must be noted here that the Pakistan team played a friendly against Singapore in July this year. Initially, two friendly matches were scheduled but due to NOC and visa delays, the tour was cut short to just one match.
Singapore beat Pakistan 1-0 in the lone friendly. Singapore, who are ranked 131st in the FIFA rankings, managed to score the only goal of the match in the 81st minute. Debutant Farah Nurzahirah made an impressive strike to score a match-deciding goal.
Pakistani players missed a couple of chances to score the goal after an exciting 0-0 finish in the first half.
The PFF received NOC for the tour on July 13 after Prime Minister Shehbaz Sharif's special assistant, Shiza Fatima, intervened in the matter. The Pakistan Sports Board (PSB) had shown its inability to process the NOC for the country's women football team's tour of Singapore because of shortage of time.
Faizan Lakhani is Deputy Editor (Sports) at Geo News.