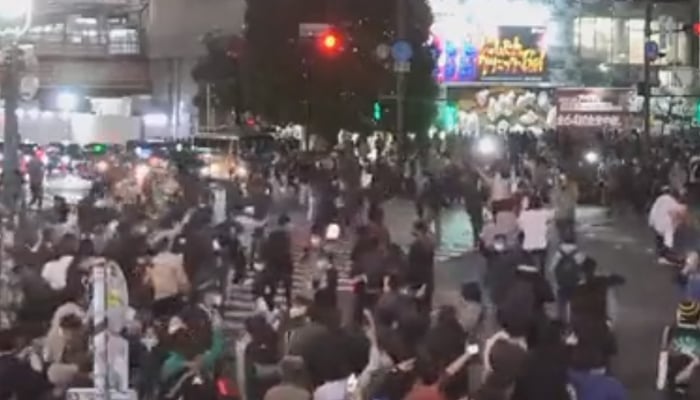 QATAR: In just two days, FIFA World Cup 2022 witnessed two of the biggest upsets in the history of football's mega event. 
On Tuesday, 51st-ranked Saudi Arabia beat world number three Argentina 2-1. Today, Japan beat one of the top favorites to win the tournament, Germany. 
Just like Saudi Arabia's fans, Japan also celebrated its historic win to the fullest. 
Unlike expectations, the contest heated up for world number 11 Germany when Japan made an impressive comeback with a goal in the 75th minute.

After taking lead in the first half, Germany looked strong enough to get rid of Japan. But, the men in blue surprised the jam-packed stadium with some late but match-turning strikes to press celebration mode.