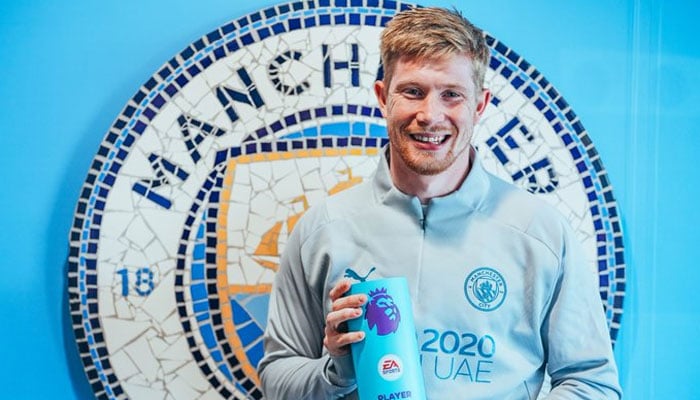 MANCHESTER: Kevin De Bruyne, a Manchester City midfielder, has been named Premier League Player of the Season, defeating Liverpool's Mohamed Salah.
De Bruyne has had his best Premier League season ever, scoring 15 goals and assisting on seven occasions.
The Belgian took up the award in 2020, while Mohamad Salah did it in 2018. After defender Ruben Dias won the honour 12 months ago, this is the third season in a row that a City player has won the accolade.
Both Salah and Heung-Min Son were on the eight-man shortlist, and both are still in contention for the Golden Boot, with Salah leading Tottenham's South Korean by one goal.
The public's votes on the Premier League website were merged with those of the 20 Premier League club captains and a panel of football experts to determine the winner.