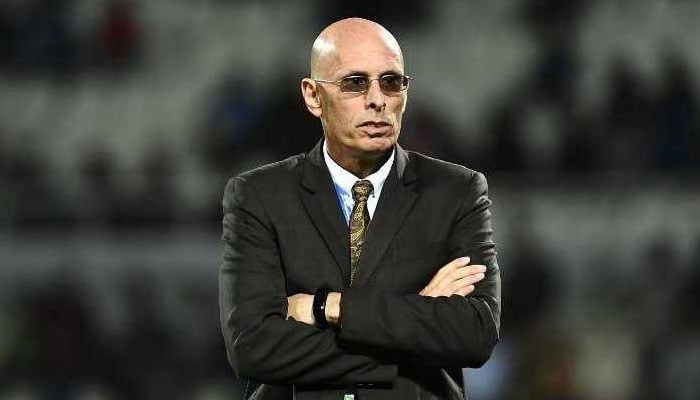 The Pakistan Football Federation (PFF) Saturday announced Stephen Constantine as the new head coach of the Pakistan football team ahead of their FIFA World Cup 2026 qualifiers game against Cambodia.
The decision came in after PFF decided to remove the previous manager, Shehzad Anwar, following the team's poor performance in recent stints.
"In order to provide Pakistan with the best chance of winning the FIFA World Cup Qualifiers against Cambodia, the Pakistan Football Federation named Stephen Constantine as the new men's national team head coach," PFF said in a press release.
"Stephen, who is a legend in South Asia having taken India from 176 to 96 in the FIFA rankings, has also been an elite FIFA instructor since 2000. He brings the very top-tier professional experience and his familiarity with our region allows him to have an immediate impact.
"Stephen has agreed to join PFF with a singular focus for now - to win qualifiers against Cambodia. The away and home-based leg between Pakistan and Cambodia will be played on the 12th and 17th of October in Cambodia and Pakistan, respectively.
"PFF would also like to thank and appreciate Shehzad Anwar, for the very hard and difficult task of resurrecting Pakistan men's national team football in just one year. Without his hard work and passion, our team would not be ready to rise to the next level."
Constantine is one of the most experienced coaches in Asia. After starting his managerial career, he coached the Nepal national team for two years before taking over the realm of the Indian football team.
The 60-year-old led India to a silver medal at the 2003 Afro-Asian Games in 2003 and then the South Asian Football Federation (SAFF) Championship in 2016, during his second stint with the Blues. Under his leadership, India also won the Intercontinental Cup in 2018 after which he was named the Coach of the Year in the country.
In his long coaching career, he has managed big teams like Premier League's (PL) AFC Bournemouth and another English club Millwall.
The appointment of the experienced Englishman can bring much-needed change in the men's football team who have been struggling to play with a consistent playing style for a long time.
Pakistan will face Cambodia in the World Cup Qualifiers' first leg in Cambodia on October 12, followed by their home leg on October 17.