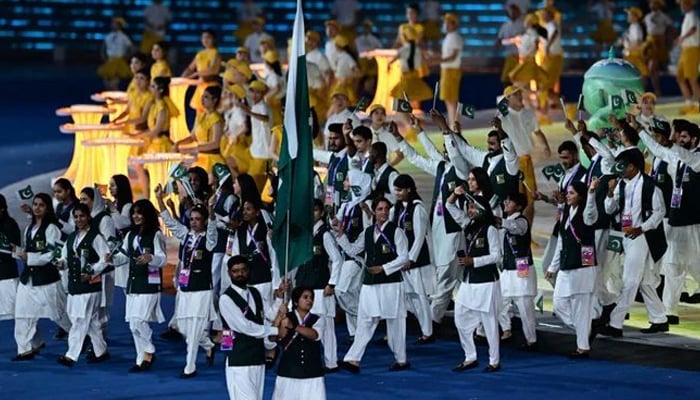 LAHORE: The dope tests results of five players of Pakistan's contingent featuring in the 19th Asian Games have been withheld.
According to sources, urine samples of 33 Asian Games-bound players had been sent to the WADA-accredited lab abroad and of them the results of five players have been withheld, sources confided in The News. Sources said that the rest of the results which have been received by the Pakistan's sports authorities are negative.
A doping expert, meanwhile, told The News that it happens sometimes that some results are withheld. "Sometimes it happens that some results are withheld and they are retested or sometimes those samples are sent to any other lab for retest. But it does not mean that these are always positive. Sometimes they return negative results as well, after retest" the expert said.
Sources said that of the five test results which have been withheld two are of female athletes who are set to depart for Hangzhou to feature in the Asian Games.
The Pakistan Olympic Association (POA) finalised a contingent of 262 athletes and officials for the Asian Games.
The contingent includes 137 men and 53 women athletes, along with a total of 72 team and contingent officials.
The biggest representation by Pakistan in the Asian Games will be from cricket, which has named 39 players and officials for the extravaganza, in men's and women's competitions.
Athletics will be the second biggest representation with 22 players and officials representing in country in various disciplines followed by Hockey which has named 21 members to represent Pakistan at the Asian Games 2023.