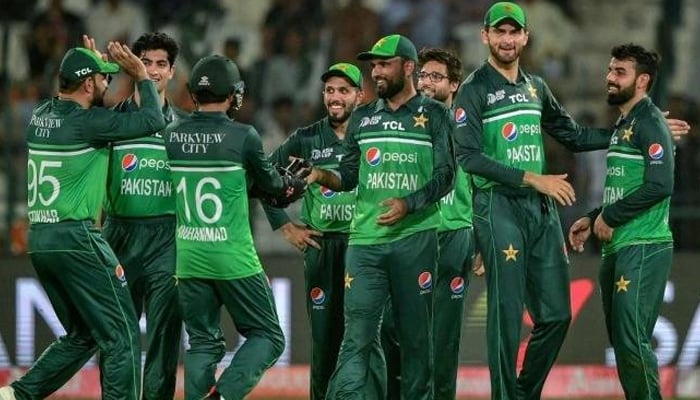 The Pakistan Cricket Board (PCB) has confirmed that the squad for the ICC Men's Cricket World Cup 2023 will be announced on Friday, September 22.
In a press release issued on Thursday, the PCB stated that it held a meeting, chaired by the Management Committee Chief Zaka Ashraf on Wednesday evening, with the National coaching staff headed by Mickey Arthur, captain Babar Azam, vice-captain Shadab Khan, and former captains Misbah ul Haq and Mohammad Hafeez to review Pakistan Men's cricket team performance in the ACC Asia Cup 2023.
The meeting was also attended by men's national coaching staff which includes head coach Grant Bradburn, batting coach Andrew Puttick and bowling coach Morne Morkel.
The review meeting was also attended by Dr Sohail Saleem to brief about players' injuries and the way forward for players' rehabilitation programs.
"The philosophy behind this review was to create an atmosphere of open discussion and develop consensus. The idea is to have everyone on board and debate about performances, identifying the problems and their solutions. We have to debate strengths and weaknesses so that we are clear about what and where we need to invest for the betterment of our team," Ashraf said.
"Discussion revealed that the previous management had allowed a lot of players to play league cricket which caused them to fatigued ahead of their national duty. But going forward we have agreed to form a proactive approach to tackle players workload and give national duty a priority.
"I am glad we had a good positive review session and are on the same page. We are confident that the experience gained in the Asia Cup was a learning curve and will help prepare for the ICC Men's World Cup.
"Our team is filled with talent, and we believe they have the capability to compete and win at the highest level. We have world-class batters and bowlers and are committed to providing them with the necessary support and resources to ensure they are well-equipped ahead of the mega event."
Inzamam ul Haq, chief selector, who couldn't make into the meeting yesterday due to a medical emergency but met Zaka Ashraf on Thursday afternoon to share his input.
After the completion of the review, Inzamam has finalised the Pakistan squad for the ICC World Cup, which will be announced on Friday morning in a press conference scheduled to take place at 1115 am at Level 2, Far-End Building of Gaddafi Stadium.