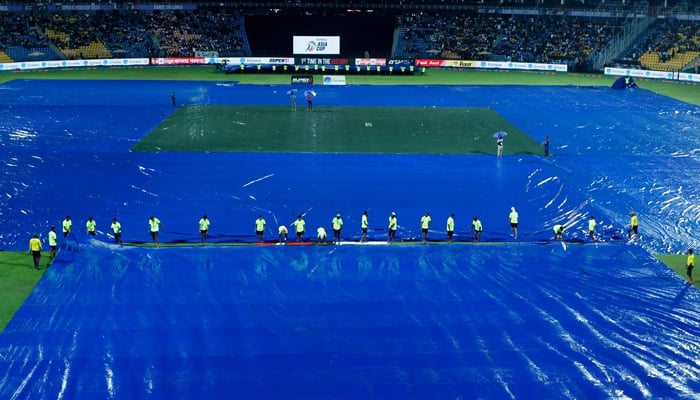 The remaining matches of Asia Cup 2023 Super 4 round will be played in Colombo, Sri Lanka, however heavy rains are expected to play spoilsport during the upcoming encounters.
The highly-anticipated match between arch-rivals India and Pakistan on Sunday is also likely to be affected by rain.
According to The Weather Channel, thunderstorms are expected daily in Colombo till September 17.
Pakistan defeated Bangladesh by seven wickets on Wednesday to begin their Super 4 campaign. If the remaining Super 4 matches are washed out, Pakistan will qualify for the final with four points.

In case of washouts, Sri Lanka and India will be tied on three points each, along with the same Net Run Rate, which is why a coin toss will be done to determine which team will play the final.
Bangladesh will only have two points, since they have already lost one game in the Super Four, in case of washouts and thus will not be in the race for the final.
The trophy will be shared if the final of the Asia Cup 2023 is also washed out on September 17.
Remaining Asia Cup 2023 Super 4 matches
Sept 9 – Sri Lanka vs Bangladesh in Colombo at 2:30 pm (PST)
Sept 10 - Pakistan vs India in Colombo at 2:30 pm (PST)
Sept 12 - India vs Sri Lanka in Colombo at 2:30 pm (PST)
Sept 14 - Pakistan vs Sri Lanka in Colombo at 2:30 pm (PST)
Sept 15 - India vs Bangladesh in Colombo at 2:30 pm (PST)
Asia Cup 2023 Final
Sept 17 - Final in Colombo at 2:30 pm (PST)