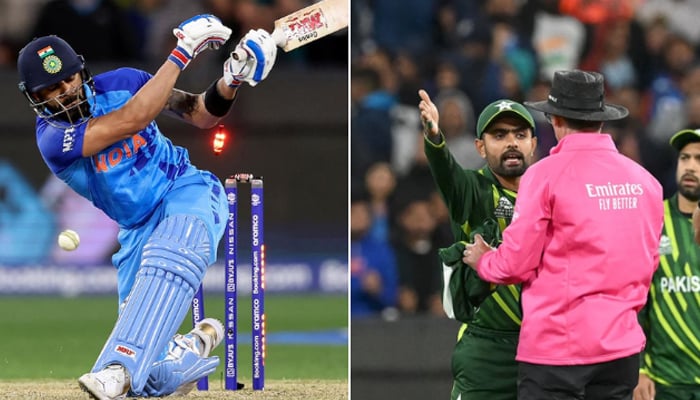 International Cricket Council (ICC), on Monday, made a few changes to the playing conditions which will come into effect from June 1, 2023. 
The soft signal rule was scrapped whereas wearing a helmet has been made mandatory on high-risk positions. Moreover, a minor change has been made to the free hit rule. According to the changed rule, any runs scored off a free hit when the ball hits the stumps counted as runs of the batters. 
Meanwhile, fans reacted to this change and called out ICC for providing extra favour to the batters. 
In T20 World Cup 2022, Pakistan vs India match became controversial after runs were awarded to India on a free hit. Mohammad Nawaz, while bowling the last over of the game, bowled waist-height no ball. On a free hit delivery, Kohli got clean bowled but he smartly took three runs which were counted as byes. 
To understand the new rule, these runs will now go into the account of batters.
The men's cricket committee led by Sourav Ganguly and the women's cricket committee suggested changes to the playing conditions.

All the changes will be effective from June 1, 2023. The changes will be practised for the first time in one-off four-day Test match between England and Ireland.
In June, the ICC Test Championship final is also scheduled. India will take on Australia in the final from June 7 to 11 at The Oval, London.