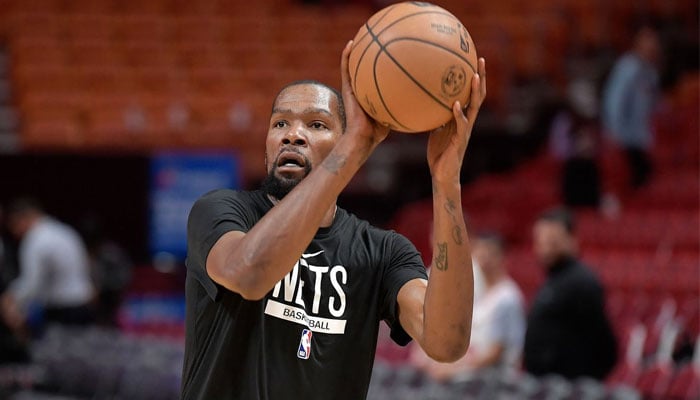 Phoenix Suns have roped in two-time NBA champions Kevin Durant from Brooklyn Nets.
Durant's addition to the Suns' roosters is another boost for them as they already have an impressive side, which includes All-Star guards Chris Paul and Devin Booker, and Deandre Ayton.
The Suns didn't stop there as they also traded in TJ Warren, while Mikal Bridges, Cam Johnson, and four first-round picks were given to the Nets.
After joining the Nets in 2019, Durant, who is considered one of the best scorers of all time, experienced four challenging seasons.
The forward played just one playoff series with Brooklyn before first demanding a trade last season.
Despite Durant collaborating alongside superstar guards Kyrie Irving and James Harden, the Nets still struggled. Harden left for the Philadelphia 76ers last year, and Irving joined the Dallas Mavericks this week. All three have since been traded.
With the Golden State Warriors, Durant previously won back-to-back titles in 2017 and 2018, both times, being voted the Finals MVP.
Meanwhile, Russell Westbrook has switched from the Los Angeles Lakers to the Utah Jazz.
Before Thursday's trade deadline, the point guard left the Lakers in a three-team, eight-player deal after two challenging seasons with the franchise.
After losing to the Milwaukee Bucks in the NBA Finals of 2021, the Suns will now be viewed as serious contenders for the championship. In the Western Conference, they are presently ranked sixth.
The Nets are still in the running for the playoffs despite being sixth in the Eastern Conference.
The Lakers, who finished 13th in the Western Conference and missed the playoffs last year, are trying to save their season.