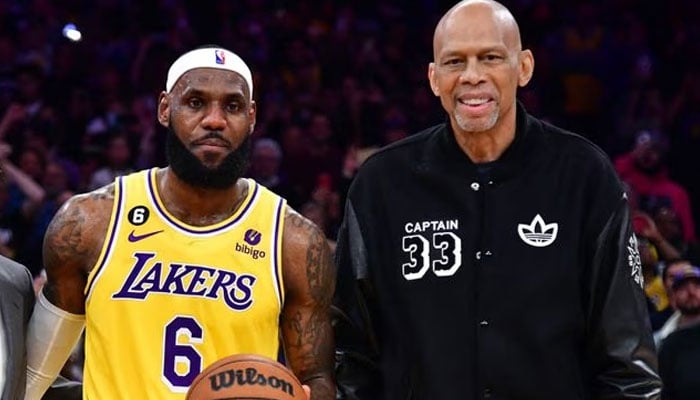 Los Angeles Lakers' legend LeBron James has surpassed Kareem Abdul-Jabbar's long-standing record to become the NBA's all-time leading scorer during his side's clash with Oklahoma City Thunder.
LeBron scored 38 points in a 133-130 loss against the Thunder to break Abdul Jabbar's record of 38,387, which was set in 1989.
Eight months before LeBron was born, in April 1984, Abdul-Jabbar initially broke the scoring mark.
"I just want to say thank you to the Laker faithful, you guys are one of a kind. To be able to be in the presence of a legend and great as Kareem, it means so much to me," said the 38-year-old.
After the third quarter, LeBron, who needed 36 points to break the record, accomplished it with a fadeaway jumper, giving him a career total of 38,390 points.
While Abdul-Jabbar, who was present for the game at the Lakers' home court, stood and cheered, LeBron, who was visibly emotional, raised both arms in excitement.
The whole basketball fraternity took to Twitter to heap praise on LeBron for creating history.
Here's what they said: 
It should be mentioned here that play was briefly stopped for a ceremony to celebrate the victory, during which LeBron spoke on the court using a microphone.