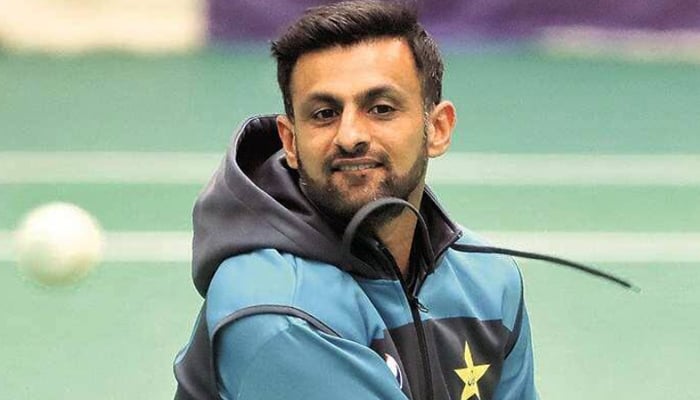 Veteran cricketer Shoaib Malik has once again clarified that he has no plans to retire from cricket in near future. 
In his recent interview with a local publication, Malik said he will announce his retirement himself once the right comes. 
"I am not thinking about retirement; everyone will know when I think or announce it. I am enjoying my game," said the cricketer who last represented Pakistan in a T20I in 2021. 
"I am not playing too many leagues too. Only looking to play Lanka Premier League (LPL) and Bangladesh Premier League (BPL). I discussed with the family and opted not to travel in leagues which are far. When I end my cricketing career, I will stop playing everything," he added.

While sharing his future plans, Malik said he is looking forward to opportunities without thinking about national team selection. 
"Being a cricketer, you wish to play but the selection is not in the player's hands. The Player's role is to improve cricket and play wherever the opportunity arises. The most important thing is to enjoy, nothing is bigger than representing the national side, but when I am not part of the side, I try to avail chances. I received the opportunity to play in Australia, so I came here. I am in line to play LPL, then BPL and Pakistan Super League (PSL)," he said. 

The former captain has represented Pakistan in 35 Tests, 287 ODIs and 124 T20Is since his debut in 1999.