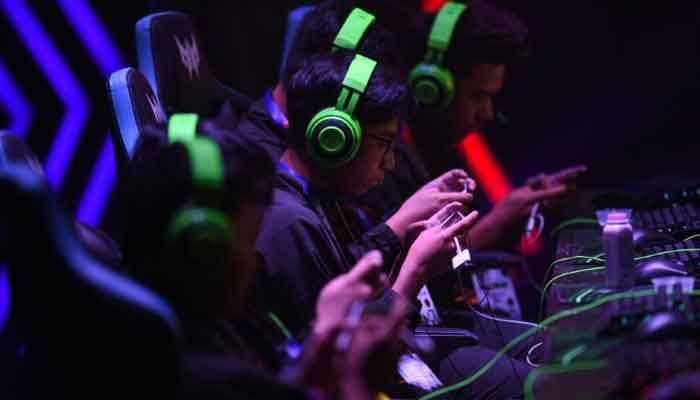 ESports is one of the largest and rapid-growing industries in the world. In 2005, Esports had barely begun to break through into the mainstream. In 2021, competitive and professional gaming has become a billion-dollar industry with the potential to grow further. 
In Esports, both amateurs and professional players compete of mixed gender. There are multiple recognized games that are played actively in official Esports tournaments:
• First Person Shooter (FPS) like Counter-Strike: Global Offensive, Call of Duty, and Overwatch
• Multiplayer Online Battle Arena (MOBA) like Dota 2 and League of Legends
• Fighting Games like Tekken and King of Fighters
• Sports-based like FIFA, PES, and Need for Speed
The rise of Esports in Pakistan would not be possible without Syed Sumail Hassan, a Pakistani-based Dota 2 player. He got the title of becoming the youngest player to win 1 million dollars in Esports by winning the biggest tournament of Dota 2, "The Internationals" in 2015.
Afterwards, Arslan Ash, the Lahore-based Tekken player, stunned everyone by winning EVO Japan & USA in 2019 and carried on his success to become the ESPN Esports Player of the Year. This achievement gave a head boost to himself and a source of motivation for other highly skilled Esports communities in Pakistan.
Esports in Pakistan further started to grow as the PUBG Mobile players shone in different competitions, making it the highest paying game in Pakistan. Their local tournaments are worth more than other games tournaments. The popularity of games plays a vital role in organizing more tournaments with bigger prize pools.
Dota 2 and Counter-Strike Global Offensive were the two top competitive games in Pakistan, but since the launch of Valorant over the past year, many players switched to the new FPS game. This new game also surpassed the number of tournaments organized in Pakistan compared to CSGO with the bigger prize pools.
Currently, Valorant and PUBG Mobile have become the spotlight games in Pakistan, achieving popularity at their max. Money plays a huge part in encouraging players to pursue their careers in esports.
Sponsorships are something significant and essential to promote something everywhere. The more brands and organizations bounce in the Pakistan Esports scene, the higher it sky-rockets and boosts the foundation of esports to flourish in Pakistan.
Esports is a billion-dollar industry, and Pakistan is gradually improving and proving to produce a pool of talent more in different games with bigger prize pools. The Future of Esports in Pakistan is crystal clear and bright for gaming, and the players should be confident about it.