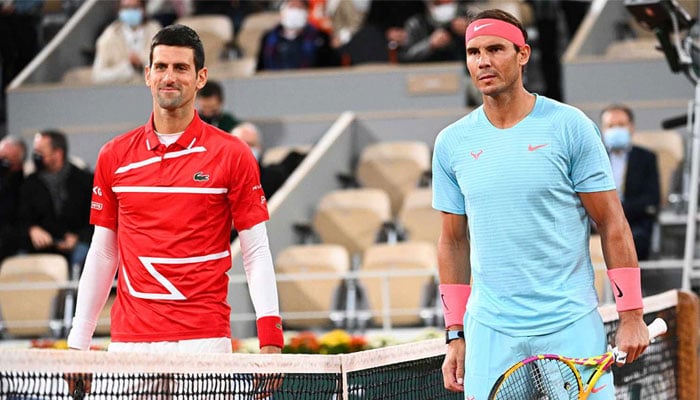 KARACHI: Legendary Spanish tennis player Rafael Nadal said he is happy for Novak Djokovic after the Serb was granted a visa to participate in the Australian Open.
Nadal has only one more Grand Slam title than Djokovic, who missed the Australian Open last year because of his anti-vaccine COVID-19 stance. He was deported by the immigration ministry, saying the issue could outbreak "public unrest" and received a three-year entry ban last year.
The Serbian, who holds the record for most Australian Open victories with nine, had his visa revoked and received a three-year entry ban last year as a result of a protracted court struggle regarding his entry to Australia.
Earlier on Wednesday, the prohibition was lifted by Immigration Minister Andrew Giles, allowing the player to participate in the Grand Slam.
Meanwhile, Djokovic's rival Nadal expressed delight that the authorities granted his foe the visa.
"That's the best news possible, especially knowing that now the virus is more under control, around the world. Happy for him. Happy about the tournament. Happy for the fans. That's it," Nadal said at the ATP Finals in Turin.
Nadal admitted that the Australian Open will be a challenge but stated that he is excited to be going there.
"Australia's going to be a challenge, of course, but it's the beginning of the season. Hard court, I've played well there plenty of times, even if I've only won twice," he said.
"I'm just excited to going to be there. If nothing goes wrong, I'm going to be there early. That's what I need. Even if it's an effort for me and sacrifice to go very early from home, I think that's what I need to do after what happened over the last five months. Not only because of the preparation for Australia, but because of preparation for myself for the rest of the season," he maintained.
The Australia Open is scheduled to take place from 16 to 29 January 2023.