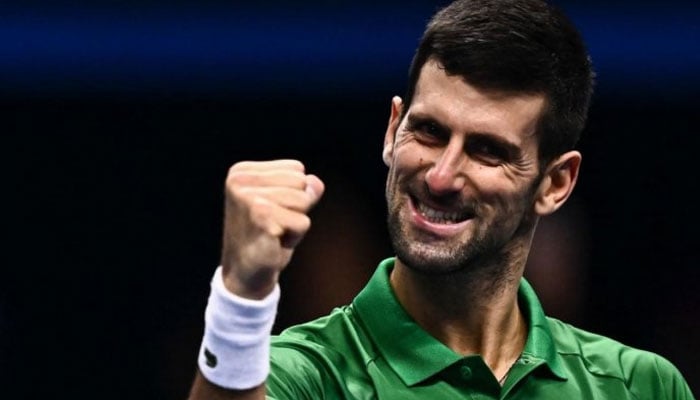 KARACHI: Serbian tennis star Novak Djokovic is set to be permitted to participate in the Australian Open after his visa ban has reportedly been overturned.
The Australian government deported the 21-time Grand Slam champion in January after his visa was revoked.
The unvaccinated tennis star was allowed entry into the country prior to the Australian Open in 2022 despite a recent COVID diagnosis. However, the minister of immigration decided to withdraw his visa on the grounds that his anti-vax position may lead to "civil unrest."
According to The Sydney Morning Herald Djokovic and other domestic media will receive a visa despite the fact that his visa was revoked and came with a three-year suspension.
The 36-year-old, who has won the Australian Open nine times, is adamant that he will not receive the COVID vaccine, even if it prevents him from competing in Grand Slam tournaments.
Rafael Nadal beat him out in the final sprint and went on to win the Australian and French Opens in 2022.
Djokovic won Wimbledon, raising his count to 21, but he was barred from the US Open. Carlos Alcaraz eventually won the competition, earning his first-ever Grand Slam victory.