The surprise XI of the ICC World Cup 2023 showcased an intriguing blend of emerging talents and established names, altering expectations and performing unexpectedly for their respective sides.
In 48 games, some of the lesser-known players, who were not backed by mostly to step up, brought unexpected flair to the tournament.
Here we look at the surprising/emerging XI of the World Cup 2023.
1- Abdullah Shafique
Pakistan's Abdullah Shafique emerged as a steady and reliable force at the top of the batting order during the 2023 World Cup. In his eight innings, he showcased consistency and resilience, accumulating 336 runs at an impressive average of 42. His highest score of 113 underscored his ability to convert starts into substantial innings, while his strike rate of 93.33 reflected a balance between solidity and aggression at the crease.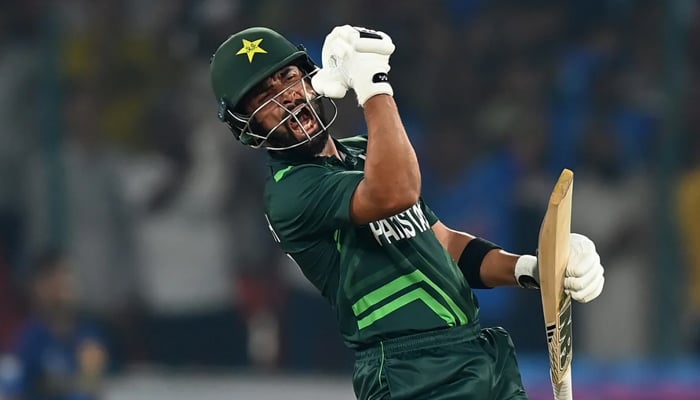 Notably, Shafique's remarkable performance included a well-earned century against Sri Lanka in his debut World Cup along with three vital fifties, demonstrating his knack for anchoring the innings and providing stability to his team's batting lineup. His contributions were pivotal in setting foundations and building partnerships, marking him as a player of immense potential and promise for the future.
2- Ibrahim Zadran
His batting average of 47 highlighted his consistency, while a strike rate of 76.26 reflected his balance between steady accumulation and calculated aggression. Zadran's standout century against Australia solidified his reputation as a batter capable of delivering against top-tier opposition, cementing his position as a rising star.

The 21-year-old Afghanistan opener Ibrahim Zadran was impressive and his performance was nothing short of captivating. Across nine innings, he amassed a total of 376 runs with a stunning highest score of 129*, showcasing his ability to anchor innings and play the big knocks when needed. 
3- Rachin Ravindra
New Zealand had a star emerge for them in the form of Rachin Ravindra. The 24-year-old emerged as a beacon of consistency and brilliance throughout the 2023 World Cup, crafting an indelible mark with his exceptional batting prowess. 
He amassed a staggering 578 runs across ten innings at an awe-inspiring average of 64.22. Ravindra's ability to convert his starts into substantial scores was nothing short of remarkable. The left-hander's innings were not just about accumulating runs but doing so with flair and speed, boasting a strike rate of 106.44, indicative of his aggressive yet composed approach at the crease. He ended up with three centuries and two fifties to his name.
4- Sadeera Samarawickrama
Sri Lanka's Sadeera Samarawickrama, in nine innings, amassed 373 runs at an impressive average of 53.28, displaying consistent form. His highest score of 108 and a striking rate of 102.19 reflected his ability to anchor innings and accelerate when needed, making him a reliable middle-order asset during the World Cup.
5- Hashmatullah Shahidi (C)

Afghanistan captain Hashmatullah Shahidi led from the front during a historic campaign. In nine innings in the World Cup amassed 310 runs with an 80-run highest score, boasting an impressive 51.66 average and a steady strike rate of 73.11. Despite not hitting a century, his consistent performance and three fifties showcased his reliability and stability in the middle-order, contributing significantly to his team's cause.

6- Scott Edwards (wk)
The Netherlands' skipper Scott Edwards, in his nine innings, notched 259 runs with a highest score of 78 and a batting average of 37, showcasing consistency. His two crucial fifties in games resulting in the Netherlands' victories highlighted his pivotal role in contributing to their success.
7- Azmatullah Omarzai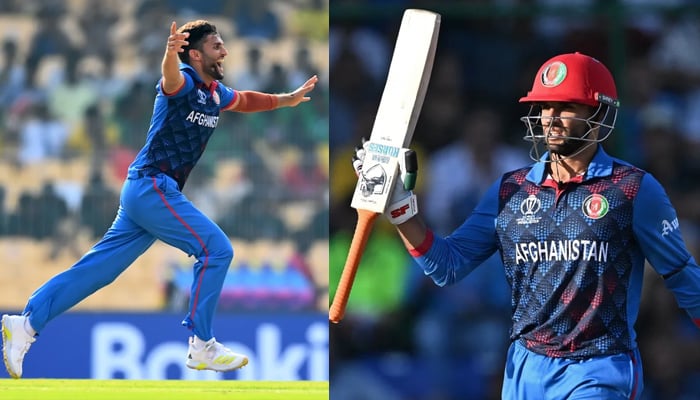 Afghanistan's all-rounder Azmatullah Omarzai emerged as a force, boasting 353 runs in nine innings at a stunning average of 70.60, complemented by a fiery strike rate of 97.78. His three fifties showcased consistency, while his seven crucial wickets added depth to his all-round prowess, leaving a significant impact on the World Cup 2023.
8- Marco Jansen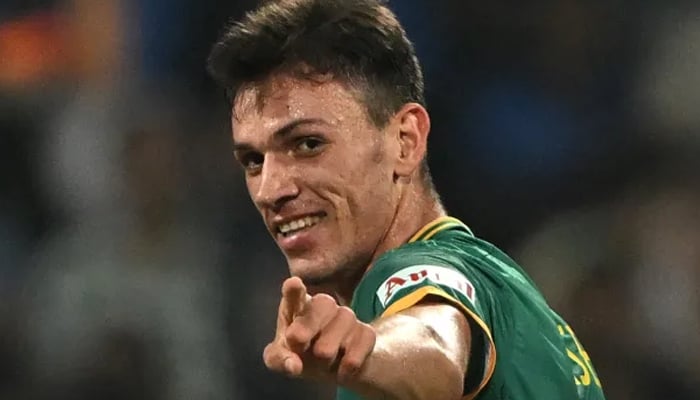 South Africa's tall left-arm pacer Marco Jansen was instrumental in both departments. The 23-year-old's dynamic display in nine innings, scoring 157 runs at an average of 31.40 and a blazing strike rate of 110.56, included a crucial 75* against England.
His impactful performance extended to bowling, claiming 17 wickets at an impressive average of 26.47, showcasing his prowess as a versatile and impactful all-rounder on the World Cup stage.
9 - Mohammad Wasim Jr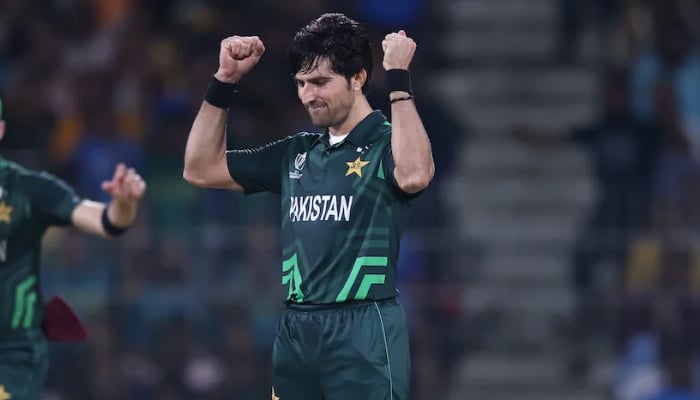 Pakistan's emerging pacer Wasim Jr proved his mettle in the tournament's latter stages, capturing 10 wickets in four innings at an impressive bowling average of 21.50. His ability to strike consistently in crucial moments showcased his value as a potent bowler under pressure, making a significant impact on the field.
10 - Gerald Coetzee
Another young South African pacer Gerald Coetzee emerged as a potent force, showcasing his bowling mastery with 20 wickets in just eight innings at a remarkable average of 19.80. His ability to consistently break partnerships and deliver crucial blows made him a standout performer.
11 - Dilshan Madushanka
Sri Lanka's Dilshan Madushanka yielded 21 wickets further solidifying his reputation as a reliable wicket-taking bowler with a bowling average of 25. He bagged wickets of big names like Rohit Sharma, Virat Kohli, Shubman Gill, Babar Azam, Steve Smith and David Warner.