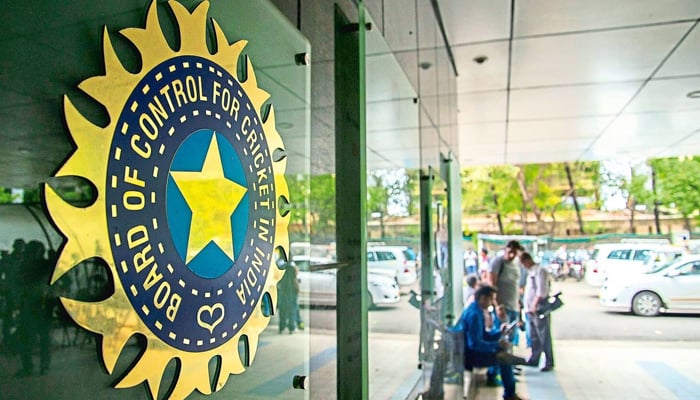 The former Delhi commissioner of police, Neeraj Kumar, has highlighted the lack of accountability in Indian cricket.
While speaking to the Sydney Morning Herald, Kumar, who also served as the chief advisor of the Board of Control for Cricket in India (BCCI) Anti-Corruption and Security Unit (ACSU) between 2015 and 2018, said that the Indian board has not done enough for the development of cricket.
Kumar's statement comes at a time when India's revenue share, which will come primarily through ICC's $3 billion media rights deal for 2024-27, is likely to be increased to 38.5 percent, nearly double as compared to the previous deal.
"If people expect a bigger share of the pie for India on the grounds that we are a big country and we want to develop cricket, they should first be asked, what have you done to develop cricket until today? Show me," Kumar said.
"It's a matter of great pity that we are so rich and so much money is distributed to our states and never accounted for."
It must be noted that the BCCI has not published an annual report on its website since 2017, despite the fact that the International Cricket Council Membership criteria clearly states that a full member board must publish "fully audited accounts for the previous four (4) years".
"At the lower levels, the situation continues to be pathetic," he said. "If anyone was to ask the BCCI, what are the various programs you're running to develop cricket at the grassroots level, they would have very little to show for it.
"Would you believe in such a huge country we have one national cricket academy and that's it. There is the pace academy run by MRF in Chennai, but you show me which great academies the BCCI has setup or is funding? There are none."
He also shed light on his time at the BCCI while highlighting corruption and integrity issues.
"In three years I was at the BCCI there was no such dialogue, ever. That is the problem. Not only in India," he said. "That lack of awareness about issues regarding corruption and integrity, is lacking in every board.
"The top level does not know the various issues involved. Because there is a lack of awareness, things will continue to be the same, until another scandal breaks out. Again, some heads will roll, some new people will come in, and again the same pattern will start. It's a pity."