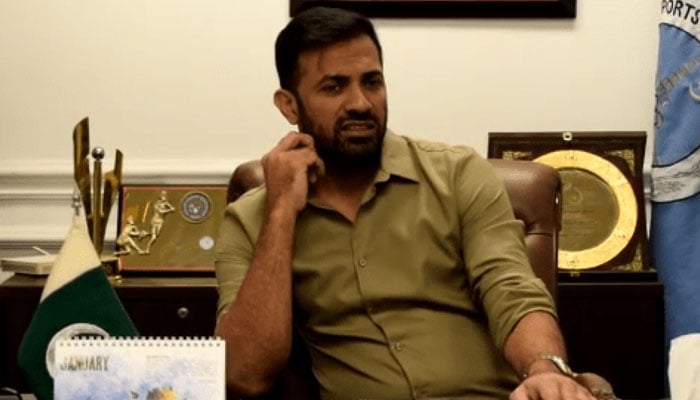 Wahab Riaz, sports adviser to CM Punjab, has directed Punjab Olympic Association (POA) to vacate their office which is located near National Hockey Stadium. 
On the directions from the sports adviser, National Hockey Stadium's administrator has written a letter to POA, asking them to vacate their office within 15 days. 
In a recent development, Riaz announced the opening of the first-ever sports medicine clinic by the Sports Board of Punjab (SBP). 

Due to lack of space for the state-of-the-art medicine facility for athletes, Riaz directed POA to leave the space which will now be utilised for the clinic. 
Riaz announced the formation of first-ever sports medicine clinic and a mosque on Twitter. 
"Our top priority is always our athletes and their requirements. Bringing you Pakistan's first-ever sports medicine clinic by Sports Board of Punjab. Also, the National Hockey Stadium Mosque for accessible praying facility for athletes. Both open in the first week of June," he wrote on the social site. 
Riaz determined to revive hockey
Riaz has taken a step to revive the national game, hockey. In a press conference held in Lahore previously, Riaz confirmed that the Punjab government will give monthly stipend to 20 hockey players.
"Chief Minister of Punjab announced monthly stipend for 20 best players. Initially, these players will start getting PKR20,000 each from next month. The pool of 20 will include national and international players," he shared.
"This is just a start. Our aim is to revive our national game to its full potential. We will increase monthly stipends in the future," he added.
Moreover, Wahab ensured that hockey players from small towns will be looked after properly. "We are planning to build a high-class facility for 300 athletes. This project will help us facilitate talented athletes," he said.
"We will train hockey players from small towns and provide them with all the facilities. We are also making efforts to make medical free for our national players," asserted the cricketer-turned-administrator.