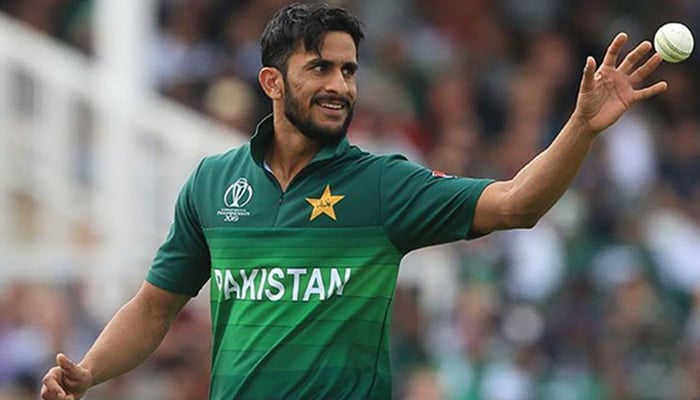 Pakistan pacer Hasan Ali impressed one and all with his sensational bowling, which included a hat-trick, during the ongoing English county season.
The right-armer registered figures of 5-14 as the Warwickshire Bears completed a 78-run win against the Northamptonshire Steelbacks at the Edgbaston Community Sports Ground in the Second XI T20 competition.
Ali has played 22 Tests, 60 ODIs and 50 T20Is for Pakistan over the course of his career, claiming over 200 international wickets.
Earlier, Ali reiterated that he is keen on making a strong comeback despite criticism over his poor form in international cricket.
"Injuries and other setbacks aside, let me remind you that when I was injured before, stuff was said about my personal life, comments were made about my marriage and my wife, and I faced all sorts of criticism on social media and in mainstream media as well. But I did not let such comments deter me from my goals. I always knew that until The Almighty gave me strength, all these were temporary setbacks and that I would regain my good form," Ali, earlier, said in an interview.
"I am a fighter and that is my nature, and I will be back in form very soon for Pakistan. I have never shied away from hard work and never failed even one fitness test for the Pakistan side.
"Look everyone has a right to express their point of view and they can say what they like about me but as I have always said, such things don't bother me at all. But just because someone says something negative on social media does not mean that my career can end like that. Someone who is a team man, who plays for his nation and can even put his life on the line for his country will not let such criticism stop him for serving his nation. I will never let negativity from my critics effect my game as I play for my country and my family. In fact, the criticism is something that makes we want to try even harder and perform better."