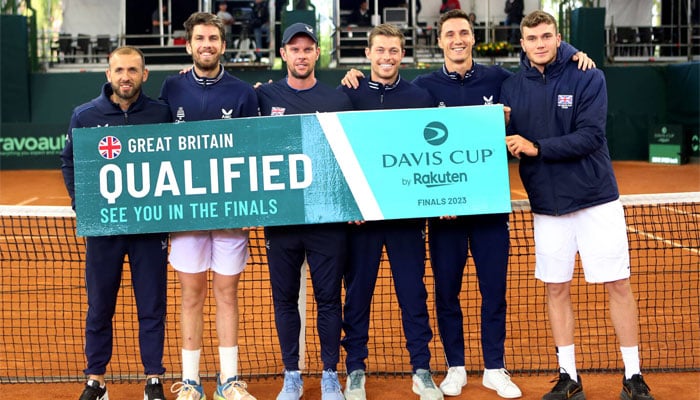 Cameron Norrie sealed Great Britain's spot in the Davis Cup Finals group stage with his win over Colombia's Nicolas Mejia.
He gave the visitors an unbeatable 3-1 lead in Bogota.
The top-ranked British player defeated Mejia 6-4 6-4 to win his second straight sets match on clay at a high altitude.
Dan Evans did not have to compete against Nicolas Barrientos as a result. 
Earlier on Saturday, Evans and Neal Skupski prevailed in the doubles round.
Norrie defeated Barrientos on Friday to offset Evans' unexpected opening loss to the 253rd-ranked Mejia.
Following that, the British pair upset former world number one Juan Sebastian Cabal and Robert Farah 6-4 6-4 to swing the tie in GB's favour.
"My feelings are of immense pride for what the boys have done," said GB captain Leon Smith.
"They went out and fought really hard. It never had to be the highest quality tennis because the conditions don't allow for that, but it needed a lot of grit and determination," he added.
Captain Smith referred to the journey as being the "most complicated" his team could have drawn because of the difficulty of competing 2,566 metres above sea level and using the unfamiliar pressure-less balls required to handle the high altitude.
However, Norrie availed the chance to advance 10-time champions Great Britain into the 16-team groups round in September with a deserved victory at Pueblo Viejo Country Club.