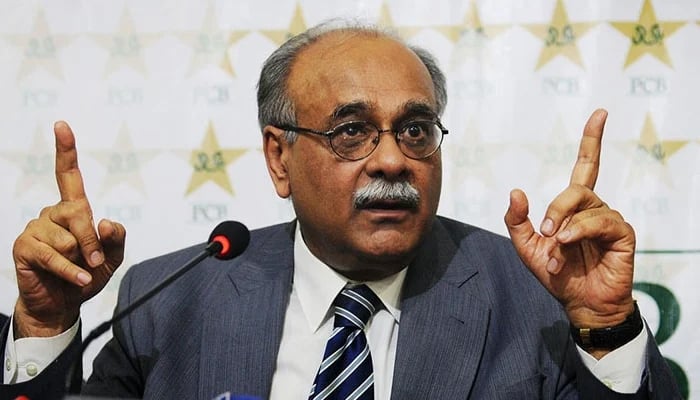 Pakistan Cricket Board (PCB)'s management committee chairman Najam Sethi has clarified that he will not entertain any personal favor. 
Taking to Twitter on Friday, Sethi requested his friends and high-ups to not approach him for the inclusion of any player and coach or employment for an undeserving person. 
"I am also requesting friends and high-ups not to do sifarish for selection of any player or coach, etc, or to give employment or facilitation to any undeserving person. PCB competes with top professional organisations in the world and cannot afford to be inefficient," he wrote. 

Sethi also requested to not ask him for PSL 8 passes. "I am making a personal request to all friends and high-ups NOT to ask for free tickets/passes to PSL matches starting next month. The Public Accounts Committee of National Assembly that audits PCB has warned us to desist from this practise!" he wrote. 
Since taking charge of key post in PCB last December, Sethi made some big decisions. He appointed Shahid Khan Afridi as interim chief selector for home ODI series against New Zealand. In his first assignment, Shahid announced three prominent additions to the Test squad for the New Zealand series which were Mir Hamza, Sajid Khan and Shahnawaz Dahani.
Sethi-led management committee, comprised of 14 members appointed by PM/PCB-patron Shehbaz Sharif, were assigned to restore constitution of 2014. As a result, PCB constitution 2019 was repealed.