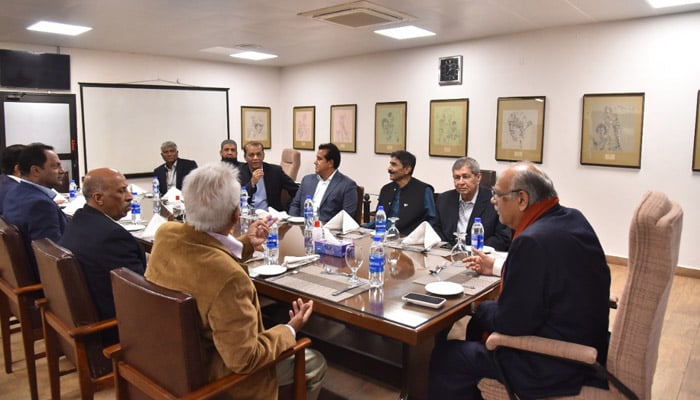 KARACHI: Pakistan Cricket Board (PCB)'s management committee chairman Najam Sethi met former cricketers to discuss cricket matters. 
In a high-profile meeting, former captain Javed Miandad, Wasim Bari, Tauseef Ahmed, and Sadiq Mohammad were present. 
Sethi led the meeting where he took advice from cricket experts moving forward. 
Since taking charge, Sethi made some big decisions in the board. He appointed Shahid Khan Afridi as interim chief selector. In his first assignment, Shahid announced three prominent additions to the Test squad for the New Zealand series which were Mir Hamza, Sajid Khan and Shahnawaz Dahani. 
Sethi-led management committee, comprised of 14 members appointed by PM/patron Shehbaz Sharif, will work for 120 days to restore constitution of 2014. After putting old constitution in place, elections for PCB chairman will take place.