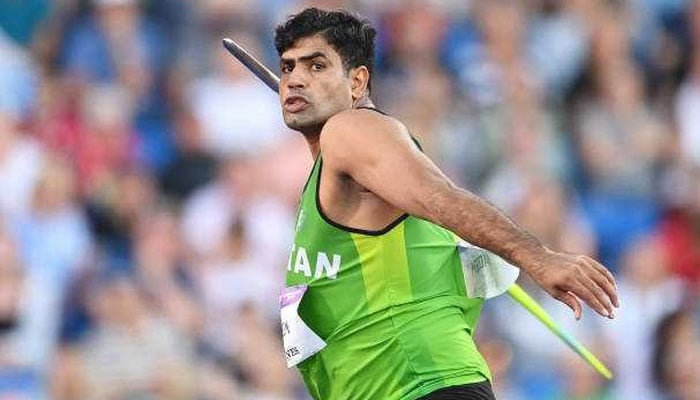 LAHORE: Olympian Arshad Nadeem won the gold medal in a javelin throw event during the three-day competition of the 50th National Athletics Championship in Lahore.
Pakistan Army was declared the winner in the men's competition while WAPDA was declared the winner in the women's competition.
As expected, Arshad secured a throw of 81.21 meters to claim the medal, while Army's Mohammad Abrar secured the second position.
Meanwhile, in 200 metre race, Shajar Abbas won the gold medal in the men's category, while Tameen Khan secured the top position in the women's category.
The two sprinters also won gold medals in the 100m sprint and were named the fastest athletes in Pakistan.
In the men's events, Army won fourteen gold, eleven silver, and eight bronze medals to clinch the first position with 428 points.
Moreover, WAPDA won seven gold, five silver, and seven bronze medals.
In women's events, WAPDA won twelve gold, ten silver, and nine bronze medals and secured the first position with 387 points, while Army was second and HEC was third.
Earlier, Arshad had won gold in Commonwealth Games 2022 as he finished first after managing to throw at 90.18 metres in his fifth attempt, setting a new national and Commonwealth Games record.
Later, the 25-year-old bagged a gold medal in the 5th Islamic Solidarity Games 2022 in Turkey in August.