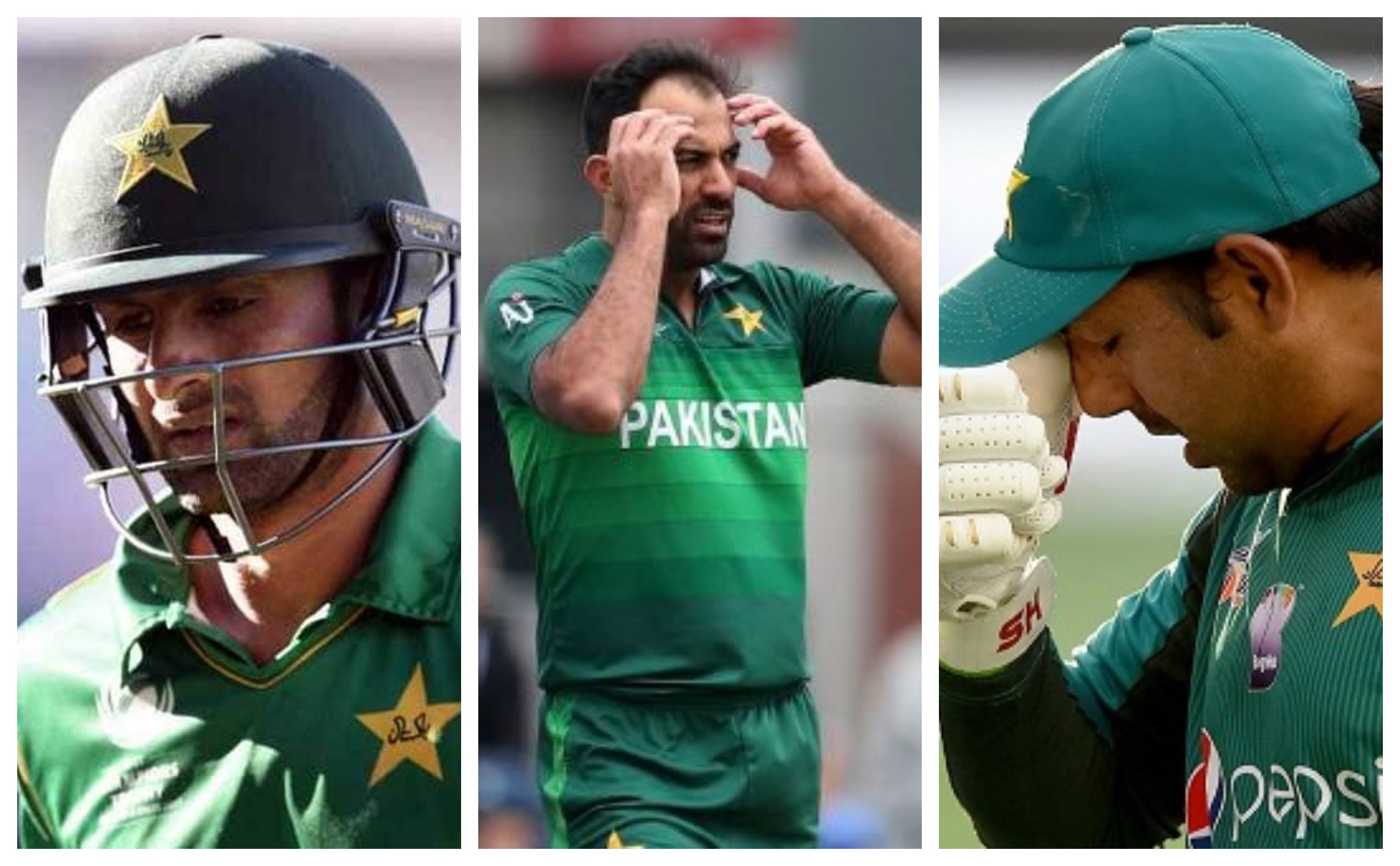 Replace the captain, sack the coach, drop half-a-dozen young'uns and retire as many seniors — that's the post-World Cup modus operandi in Pakistan cricket.
After every four years, we start from scratch with different plans, captain [insert name here], new coach and a previously ignored but presently in-vogue batch of youngsters.
A tilt at the next World Cup is on the agenda.
For the next few years the hype train marches on, gathering bandwagoners with victories over the weak, the knackered or the crippled. Come World Cup time, the team takes the form of a blowfish that appears much bigger than it really is. In reality it is full of just air, and a mild tug on its soft underbelly is enough to deflate the hype.
The team fools no one though, definitely not India. Especially not India.
This cyclical chain of events has now repeated itself too many times to be termed a mere trend or coincidence. What we're seeing is a product of an underlying problem.
Everything from how the board is run; the appointments are made; the squad is picked; the players are trained and the strategies are devised — is not scientific. Everything is subjective and depends on the whims of either the prime minister, the chairman, the chief selector and so on.
Ask yourself, would an English Premier League club appoint a paunchy captain. Disagree with Shoaib Akhtar as much as you like, but he wasn't wrong on that front even if his choice of words was. Forget the sporty aspect, how can someone with a protruding belly and a yawning mouth be the face of your team.
Also ask yourself, if an NBA franchise would still keep a trainer whose skipper of all people was in this bad a shape.
Also ask yourself if an Indian Premier League side still keep faith in someone who infamously averages 13-and-change in ODIs played in England. When a certain someone has had no luck on English soil in 20 years, what made the decision makers think he would suddenly do differently in his career twilight.
All this points towards one thing and one thing only. Those calling the shots are doing so without any regard for analytics and fitness models — two foundations of modern day sports management.
Then why is it surprising that this team gets regularly embarrassed by others that have evolved to 2019 standards and are not permanently stuck in the 1990s.
Until the SOPs set for the people at the very top down to the players are upgraded, expecting this Pakistan side to bag more than a fluke win here and catch a lucky break there is just wishful thinking.
Make cricket more fun with predictions and prizes! Play CricFun - Predict & Win.

'Broken' Pakistan cricket needs reforms, not repairs