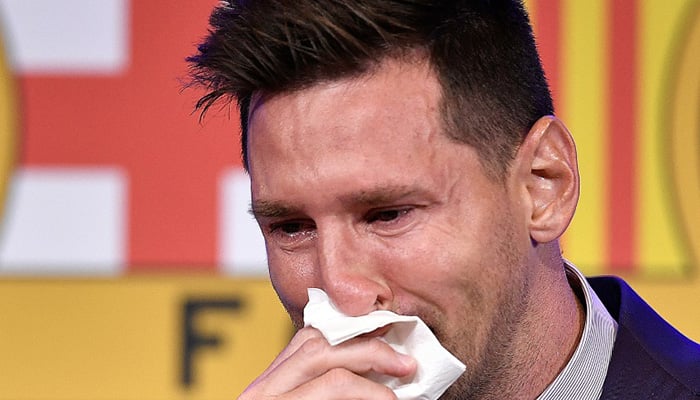 In an odd turn of events the tissue paper that Lionel Messi used to wipe his tears in his farewell press conference for former club Barcelona has been auctioned off for one million dollars.
According to Gulf Today, an individual obtained the used tissue following the conclusion of the emotional presser and placed an advertisement online announcing that the tissue will be going up for purchase for the eye-watering price.
The person claimed that the tissue, which houses the football star's genetic material, could be used to clone a football player like him.