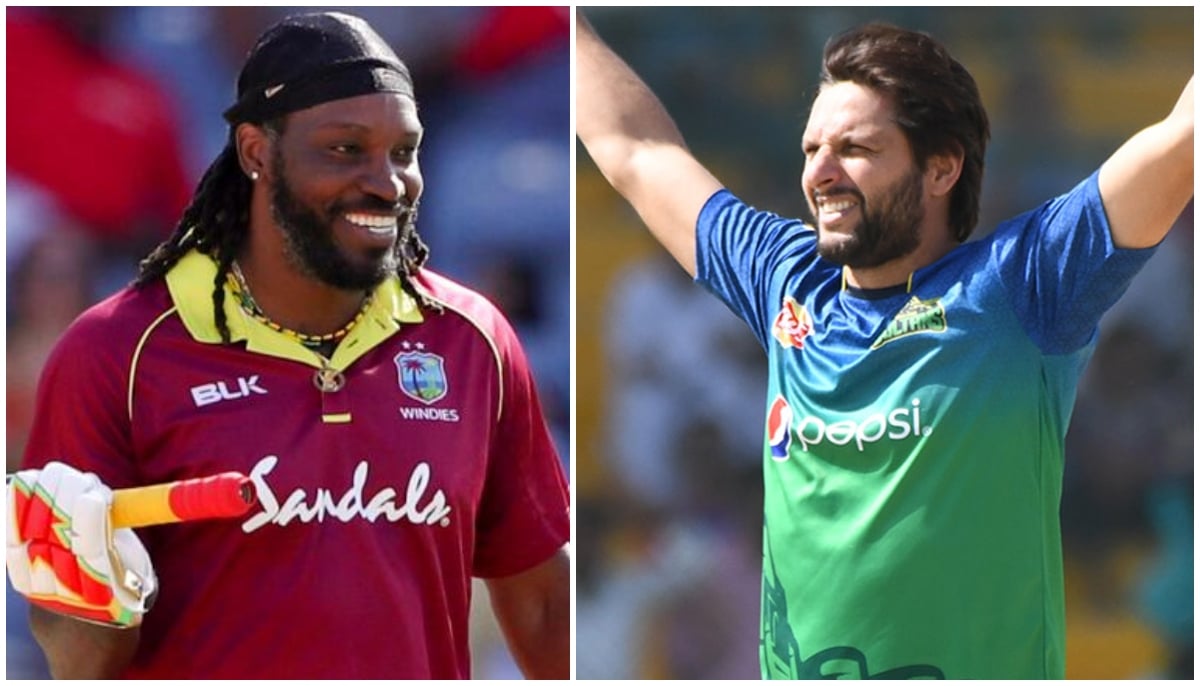 Karachi: West Indian Twenty20 cricket star Chris Gayle on Friday took a friendly jibe at former Pakistan captain Shahid Afridi for being an inconsistent power-hitter.
Talking exclusively to Geo Super, the Universe Boss shared his game plan and provided some advice to youngsters who want to grow as power hitters.
"It is all about the strategy of how you go about a game. It's not like I plan to score a century but the situation of the game [decides it] so you break down a game stage by stage," Gayle said.
"It's not all about hitting big sixes; it is all about strategy and the momentum to have in that particular game as well."
The Jamaican batsman added that players shouldn't go after hitting every ball over the fence. "Maybe they were trying to follow Afridi," Gayle laughed when asked why Pakistani batsmen can't be consistent in power hitting.
"You don't try to hit every ball, just target the bowler you want to hit and want to take maximum runs off. Strategise how you're going to go about in innings," he added.
Gayle further said that the boundaries nowadays are not that big so batsmen can still hit for a boundary with a good shot.
The 41-year-old, who is representing Quetta Gladiators this year, was excited to entertain spectators, however, he is only available for the first two games.
"I'm excited to be in Pakistan for the first time in 15 years. Unfortunately, I only have two games because of international duties, but as I said, the first thing I'm looking to do is to give my best to Gladiators," Gayle said.
"Hopefully, I can get a start and showcase my entertainment side of the cricket so that fans feel a bit happy and I can give them something to cheer about."
Quetta Gladiators will play their first match against defending champions Karachi Kings in the tournament opener on Saturday (today) at National Stadium Karachi. 
Read: Unnamed player tests positive for Covid-19 on eve of PSL 2021, PCB confirms
Chris Gayle takes jibe at Shahid Afridi ahead of PSL 2021