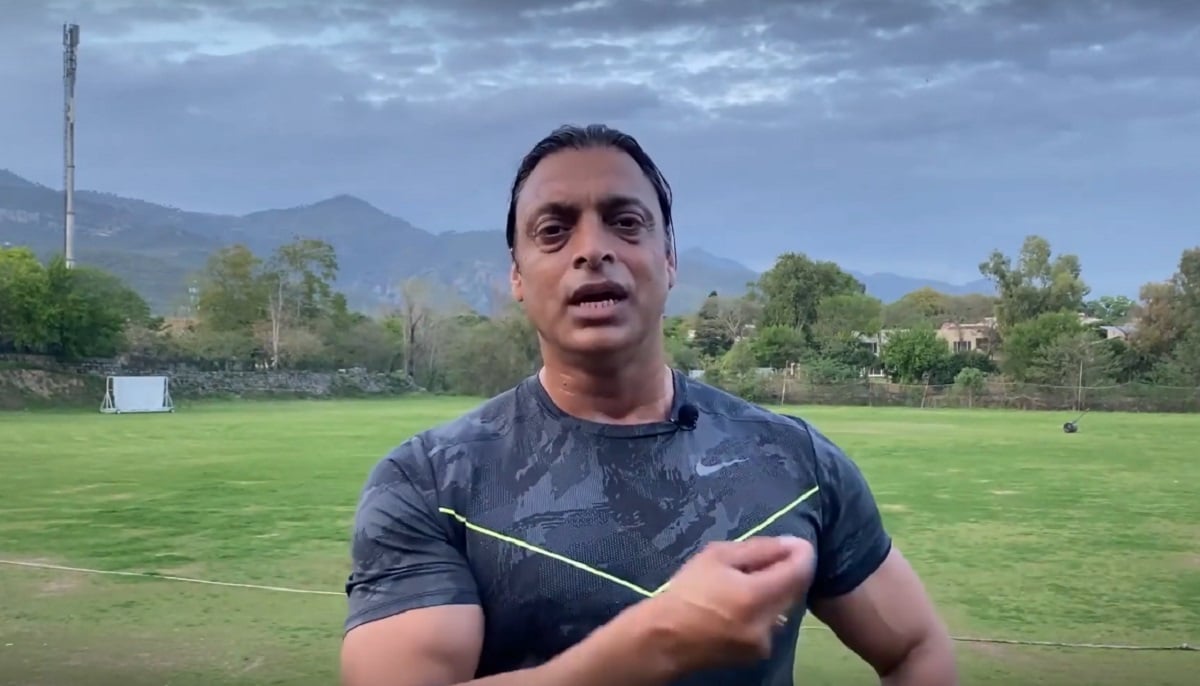 Former fast bowler Shoaib Akhtar launched a lengthy tirade on Wednesday, taking aim at everything from Pakistan's dietary habits to their Whatsapp quackery.
Akhtar, who last week had berated the people of Rawalpindi for not staying home amid the coronavirus outbreak, was at a park himself when he made his latest video.
Even during the pandemic and the twin cities in a virtual lockdown, he said he was out there busting his gut.
The Rawalpindi Express rued that Pakistanis have ruined their immune system by stuffing their bellies with "kachay pizzay" (half-baked pizzas), rhetorically asking whatever happened to chugging pitchers full of sugarcane and lemon juice – the way he used to back in the day.
Akhtar, who at one point described the novel coronavirus as a "chronic disease", berated the Whatsapp crowd for being too concerned with the deadly virus.
The world's quickest fast even scolded the youth to not care about the race to gain followers on different social media platforms - as the camera rolled to shoot the video for his own thriving YouTube account.   
Here is all of what Akhtar said:
Shoaib Akhtar berates Pakistan for Whatsapp quackery, unhealthy dietary habi