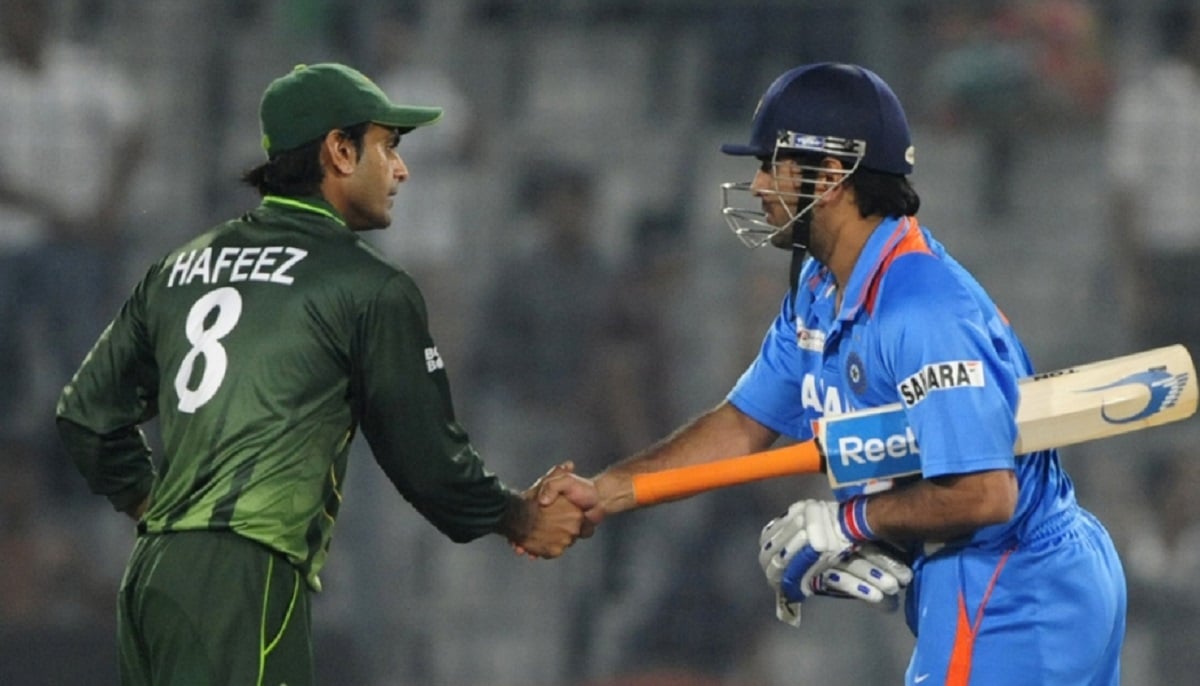 Veteran all-rounder Mohammad Hafeez got an earful from Pakistan Cricket Board (PCB) CEO Wasim Khan recently for publicly wondering if the board had no regard for "dignity and honour" when selecting players – a dig at tainted batsman Sharjeel Khan whose stock has went up again following an decent Pakistan Super League (PSL) 2020.
While the PCB CEO reminded Hafeez his place for questioning the board's selection policy, the man named Professor has found support from across the border. Former Indian cricketer Aakash Chopra has defended Hafeez and others' right to speak on the PCB's controversial rehabilitation of disgraced cricketers on the basis of their cricketing utility.
"Let Hafeez speak as he is making a good point. These days, people don't speak out on this topic, which is an issue. He is actually talking sense and asked a very simple question that what is more important, dignity or special talent? In my opinion, you can let go one or two talents, but if you let go dignity, then nothing will be left,'' Chopra said in a YouTube video.
READ: How the PSL 2020 final would have played out, had coronavirus not happened
''Tainted cricketers should not be welcomed back. Life gives you second chances, but give them a second chance somewhere else and not in this sport. You should set a strong example or else others will also get involved in fixing seeing that tainted players were able to comeback after serving their punishment."
Chopra threw his weight behind Hafeez, saying he fully understands where the all-rounder was coming from.
"I have spent time with Hafeez when he was part of Kolkata Knight Riders in first season of Indian Premier League. He has zero tolerance policy against those who have been involved in match or spot fixing. All he said was that isn't honesty with the country more important than talent, which I completely agree with. You feel disheartened, disappointed and frustrated when you find out that your teammates were fixing matches," he said.
PSL 2020: End-of-tournament awards so we don't go cuckoo corona

Mohammad Hafeez finds Indian ally in 'dignity' debate over Sharjeel Khan