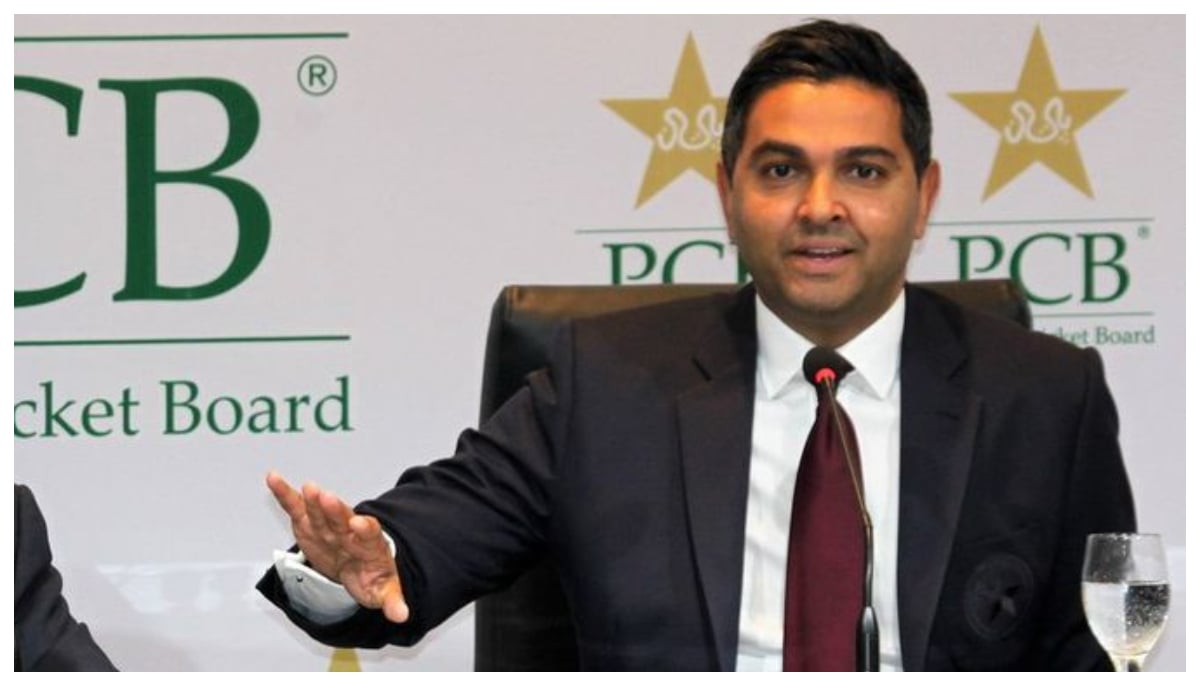 Pakistan Cricket Board (PCB) CEO Wasim Khan has not taken kindly to Mohammad Hafeez's recent remarks about Sharjeel Khan, reminding the veteran all-rounder that it's not his place to question who plays for Pakistan and who does not.
Hafeez had recently weighed in on Sharjeel Khan's proposed inclusion in the national fold, wondering on Twitter if dignity and pride do not matter at all when picking players. His comments were in the context of Sharjeel's past involvement in a spot-fixing scandal, for which he has served his time but earned no respect from Hafeez, who has a history of being unimpressed with rehabilitation of tainted cricketer.
The PCB CEO, however, in an interview with ESPN, made it clear that Hafeez has no business airing his opinion on what he thinks is right or wrong regarding the selection policy
"Current players should not be going up on social media to criticise other players or talk about what policies the cricket board should or shouldn't have. They can have their opinions about various things about world cricket and cricket in general but not about the rights and wrongs of players and the boards and they should leave that to cricket board to answer.
"I will be personally speaking to Mohammad Hafeez about that and I don't think it's his place to be doing it. No other player in the world does that so why should our Pakistani players do that? 
"Coming from an English environment, I never saw an English player tweet about policies, procedures, talking about other players' right or wrong. My view is, he should focus on his own game, focus on the cricketing opinion he can give but don't give personal opinion about other players."
---
Editor's picks
---
Wasim defended Sharjeel's right to play at the highest level.
"He has done his time, whatever was set," Wasim said. "He has carried out that ban. He is back and was picked up by a franchise and he is available to play again. In terms of him getting selected [for Pakistan] going forward, that is up to the selectors."
However, he said that the explosive batsman will have to work on his fitness before he is back in contention for the Pakistan national team.
"There is a long way for Sharjeel Khan to go before he is considered to play for Pakistan again. First of all, there is an importance around fitness. I am sorry but I am a stern believer that he turned up playing PSL unfit. He will not get selected for Pakistan as long as he stays the way he is.
"One of the things Sharjeel Khan could have done in his time when he wasn't playing and inactive is that he could have got himself fit. He now has a few months - get yourself fit, show that you have an ambition to play for Pakistan, show you have commitment and desire to get yourself fit and then you will be considered. 
Not your place to talk about Sharjeel Khan: PCB CEO tells Mohammad Hafeez