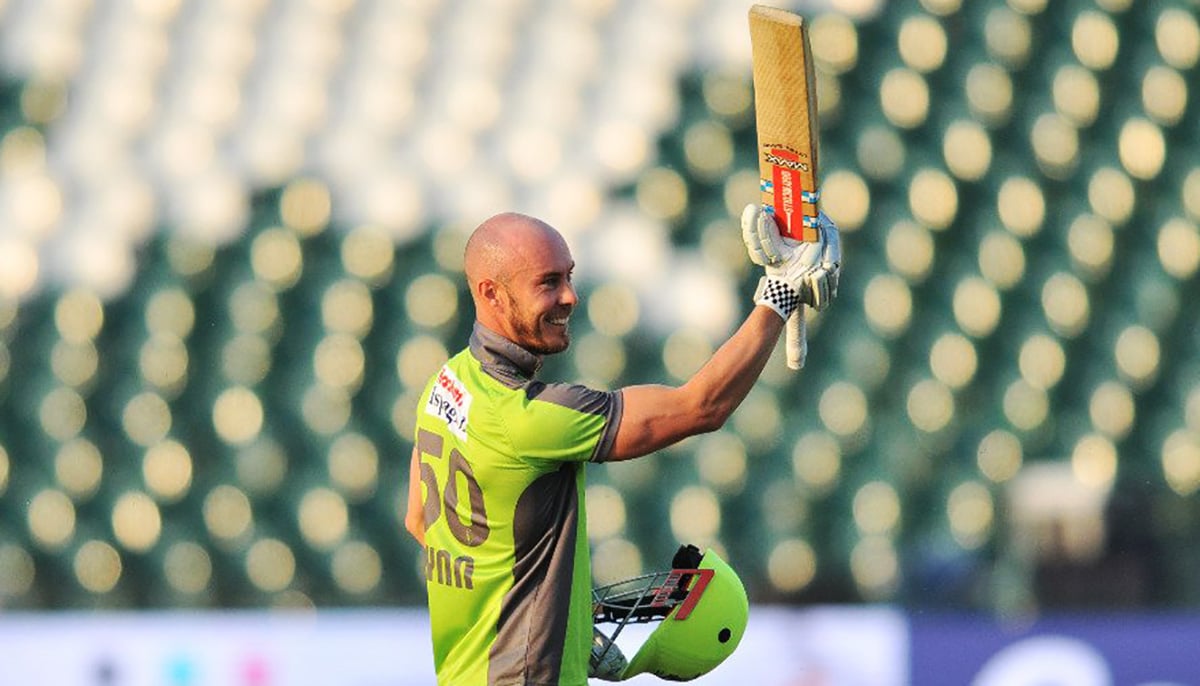 The 12th edition of the PSL Fan Rant features bittersweet goodbyes and more heartbreak as Lahore Qalandars fans say adios to hard-hitting batsman Chris Lynn who, on Sunday, announced to cut his run of the Pakistan Super League (PSL) 2020 short as the world grapples with coronavirus. 
Scroll to the bottom to find out how you can contribute to the next Fan Rant post, but until then, give this one a read: 

A journey it was 
Thank you Chris Lynn for being the part of PSL 2020. Pakistan loves you. You will be missed!
— Mariha Farhan Siddiqui
---
Haris Rauf for Chris Lynn
After Chris Lynn's  departure I think Harris Rauf would be a good inclusion for the Qalandars. Wickets are low bounce and spinner friendly sometimes. What do you say?
— Muhammad Younas 
---
But coronavirus 
Would've been better had Chris Lynn headed home few days back or after ending the campaign with his team! He played a major role in helping Lahore qualify and his presence would've helped them in the knock-outs!
— Lofra Archer
---
Thank you x1
We will miss you Chris Lynn and David Wiese. Thank you for your services and we hope to see you guys soon in sixth edition of PSL. Stay safe!
— Hammad Akbar
---
Than you x2
Chris Lynn finally leaving Pakistan. He said that he enjoyed his time in the PSL! Thank you for coming.
— Ali Chaudhry 
---
We will miss you x2
Sad news for Lahore Qalandars as he won't be available in the semi finals. Thank you for coming Pakistan and supporting PSL! We will miss you. 
— Noor Fatima
---
Abid Ali for Chris Lynn
Chris Lynn is gone no problem. Abid Ali is a good option as a opener. He is stylish and sensible player. Hope he will be a key player in semi's. 
— Wajdan Ali 
---
This fan's confidence is beyond 
Thanks for being part of PSL. You will be missed during finals.
— Muhammad Zergham Quershi
READ: PSL Fan Rant: 'The horror of a Shahid Afridi innings in pin-drop silence'
---
If you have any of those, quickly write it down in English, Urdu or Minglish, and mail it to us on [email protected] Geo Super's PSL Fan Rant lends voice to those who want to vent their anger, share their frustrations and exhibit their 'bright' ideas.