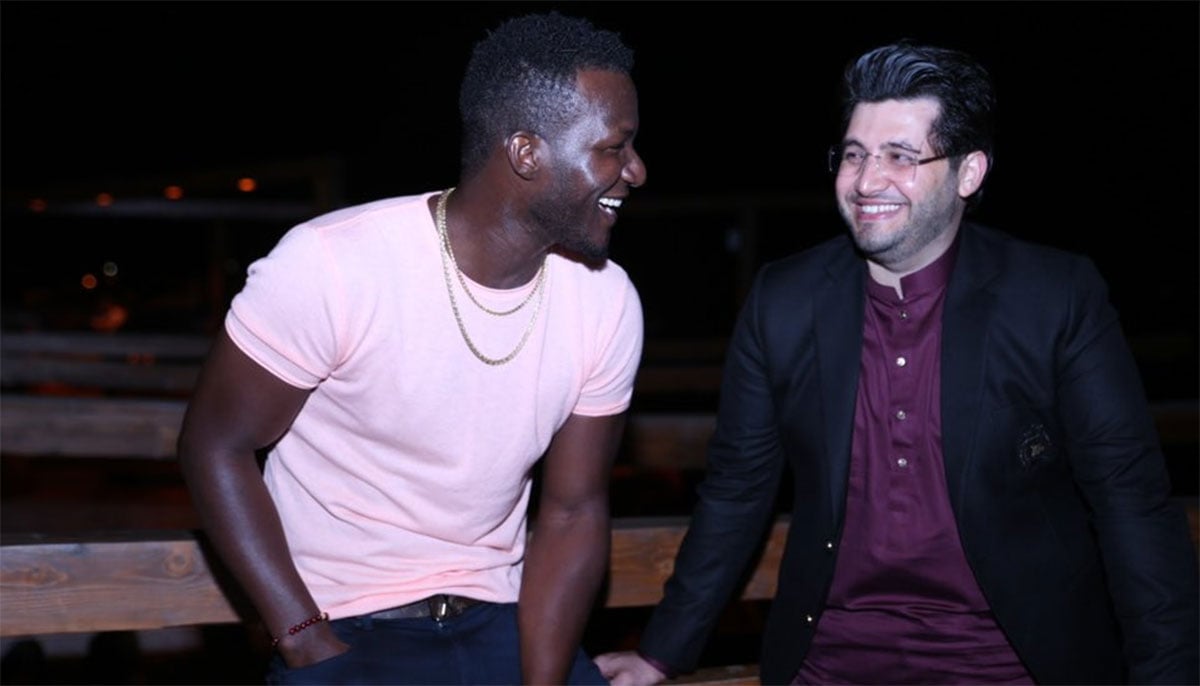 Peshawar Zalmi captain Darren Sammy on Tuesday rubbished speculation of a falling out between himself and team owner Javed Afridi, calling reports of friction between the pair "laughable" as he made it clear that "nothing comes between" him and the franchise.
Sammy's clarification came after senior sports insider Waheed Khan and legendary fast bowler Shoaib Akhtar said that the Zalmi captain and franchise have had disagreements due to which he was 'rested' for the team's defeat to Karachi Kings on Monday.
The pair had referred to Sammy's cryptic tweet to make their points.
READ: Details emerge regarding Darren Sammy's cryptic tweet
However, Sammy today completely dismissed the idea of any falling out with either Afridi or the franchise.
"I can't believe that the media would think that my bro Javed Afridi and I would ever have an issue. I'm actually laughing at this. Listen guys I love this man as my own brother. Are you guys serious? Peshawar Zalmi is my baby and nothing comes between us. Absolutely nothing," the two-time World Cup winner said. 
Later in the day, Zalmi head coach Mohammad Akram held a media talk in Rawalpindi to further refute rift reports.
Akram said that it was his decision to rest Sammy against Karachi, adding that Sammy, too, was in agreement that he needed rest.
The head coach explained that resting players is nothing new, also saying that Sammy was given a break to "work on his form and fitness".
However, there was no explanation offered for Sammy's "cryptic" tweet that had started it all.
PSL 2020: Darren Sammy rejects 'laughable' report of falling out with Zalmi