The 2020 Kabaddi World Cup is currently underway in Pakistan but a lack of digital coverage and dearth of content means that the casual fans do not know much about this grand event.
In fact, lots of urban Pakistanis do not know anything about Kabaddi, except that the sport involves repeatedly uttering "Kabaddi Kabaddi Kabaddi..." and players from two teams taking turns to raid and tag the opposing team members before returning to their side of the circle.
Geo Super has taken it upon itself to educate the fans about this traditional sport that has existed and thrived in our regional blind spots for centuries.
Fact number 1: Kabaddi Kabaddi Kabaddi, but why?
The basic rule is that a player has to raid the opposing team's area, tag someone and return back — all in a single breath. In the olden days there were no timers available, hence, raiders were required to repeatedly recite the "Kabaddi Kabaddi Kabaddi" chant but a 30-second timer has been introduced in the modern game, which means that the recitation bit has been rendered more a tradition than an actually enforced rule.
Fact number 2: The two Kabaddi styles
Kabaddi has two disciplines: the traditional "circle" style, which is played in a circular field outdoors, and the "standard" indoors style which is played on rectangular courts. This is why both the disciplines have separate World Cups.
Fact number 3: Pakistan — the first-time hosts
Pakistan is hosting the Kabaddi World Cup (circle style) for the first time. In fact, it is for the first time that anyone other than India has been awarded the hosting rights — which perhaps explains India's stranglehold on the event.
Fact number 4: India has clean swept everything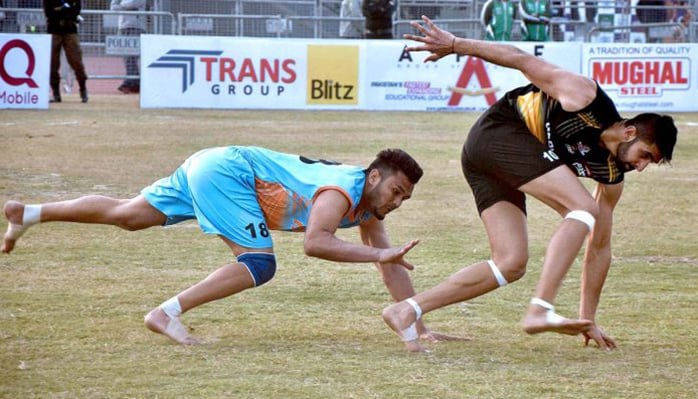 India has won each and every World Cup ever staged in both the disciplines. It means it has all six circle-style world cups, and also swept the three standard-style world cups. 
The travelling Indian team also deserves kudos for deciding to participate in the Pakistan-hosted tournament despite not receiving permissions from their sports authorities.
Fact number 5: Pakistan the second most successful team
Though Pakistan has never won it, it is the second most successful team in circle-style World Cup behind India with four runner-up titles. They did not take part in the 2016 edition while in the 2011 tournament they were upset by Canada in the semi-finals.
Fact number 6: Iran are no slouches at Kabaddi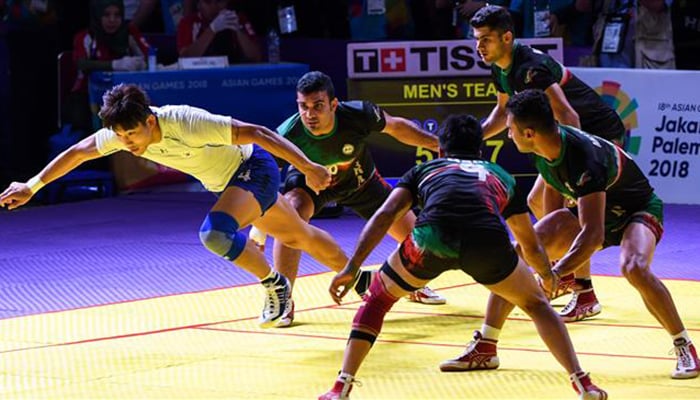 Although largely associated with India and Pakistan, Kabaddi is actually pretty popular in Iran as well. In fact, Iran are the reigning Asian champions, having edged India to the title.
Fact number 7: National sport of who?
While cricket and football are more popular and widely played in Bangladesh, Kabaddi is actually the national sport of the country.
Kabaddi World Cup 2020: 7 facts you don't know