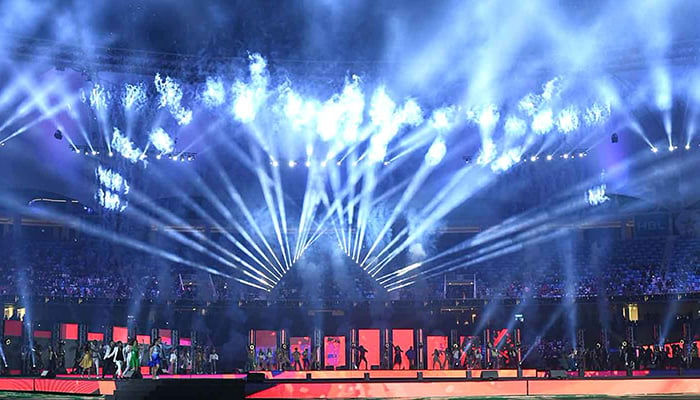 The opening ceremony of Pakistan Super League (PSL) 2020 will be held on February 20, 2020 at the National Stadium in Karachi.
The ceremony, as is the tradition, will be held prior to the start of the tournament's first match between defending champions Quetta Gladiators and two-time winners Islamabad United.
Although the exact time of the PSL opening ceremony has not been disclosed, based on past history, it is fair to assume that it will kick off at around 5pm local time.
Since the 2020 PSL song features Ali Azmat, Arif Lohar, Haroon Rashid and Asim Azhar, expect the quartet to all appear in the opening ceremony.
Musician Zulfiqar Jabbar Khan (Xulfi), who has produced the song this year, is also likely to be present.

Further details are to be disclosed regarding the ceremony as we close in on the tournament.
It is pertinent to mention here that the opening ceremony of PSL 2019 had featured Boney M, Aima Baig, the legendary Junoon and Fawad Khan, who had sung last year's official PSL song.