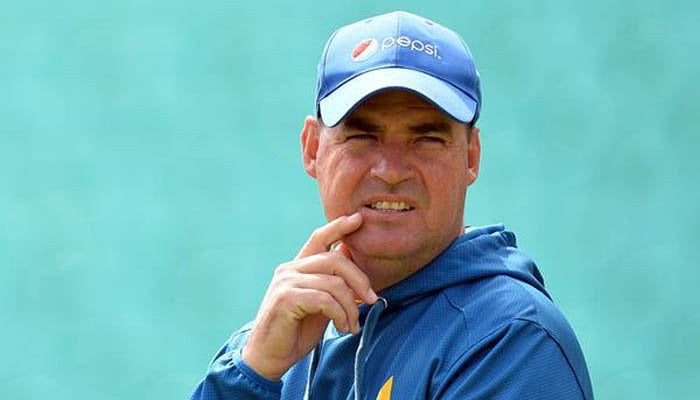 Mickey Arthur may not be a Pakistan coach anymore but he still is in touch with some of his former players, and often gives them advice and feedback, Daily Jang reported on Friday.
Arthur, who spent three years as Pakistan coach until his contract was not renewed in the summer, is currently without an international coaching job.
He was replaced by Misbah-ul-Haq following Pakistan's disappointing World Cup campaign, and has since retreated to Australia.
However, as per the Urdu daily, despite his acrimonious exit, he still has fond memories of his time with Pakistan, the highlight of which was the Greenshirts' triumph in the 2017 Champions Trophy.
Arthur reportedly still sends messages of appreciation if some Pakistani player delivers extraordinary performance, and gives to a select few tips even.
The South Africa-born trainer was reportedly in tears when the Pakistan Cricket Board (PCB) had decided to not renew his contract.
He had even talked about being betrayed by some in the PCB setup in what was deemed a veiled dig at his successor Misbah and Wasim Akram.
Under Arthur Pakistan soared to the top of ICC T20I rankings. Under Misbah, however, Pakistan were dealt a humiliating 3-0 loss in a T20I series by Sri Lanka.
Mickey Arthur still talks to some Pakistan cricketers