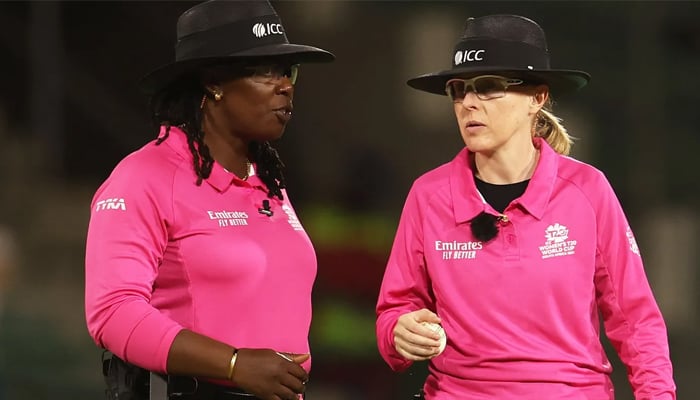 The ICC has made a historic decision by announcing that female match officials will receive equal pay for their work, showing a clear dedication to gender equality in cricket.
This change means that ICC umpires will now be paid the same for their work on matchdays, regardless of whether they're officiating men's or women's cricket matches.
Scheduled to start in January 2024, this move is seen as a significant moment in cricket's history, advancing the cause of equal opportunities within the sport.
As part of this move, the Chief Executives' Committee (CEC) has suggested having at least one neutral umpire in each series of the ICC Women's Championship, following a long-standing practice in men's international cricket.
Additionally, the Board has endorsed new regulations regarding gender eligibility in women's cricket. These rules state that individuals who have transitioned from male to female after undergoing male puberty will not be eligible to play in the international women's game, regardless of any surgery or gender reassignment treatment they've had.
The ICC plans to review these regulations within two years to keep up with the changing landscape of the sport. However, at the domestic level, individual member boards will retain control over these regulations.
ICC Chief Executive Geoff Allardice remarked on the changes and said: "The changes to the gender eligibility regulations resulted from an extensive consultation process and are founded in science, aligning with the core principles developed during the review.
"Inclusivity is incredibly important to us as a sport, but our priority was to protect the integrity of the international women's game and the safety of players."