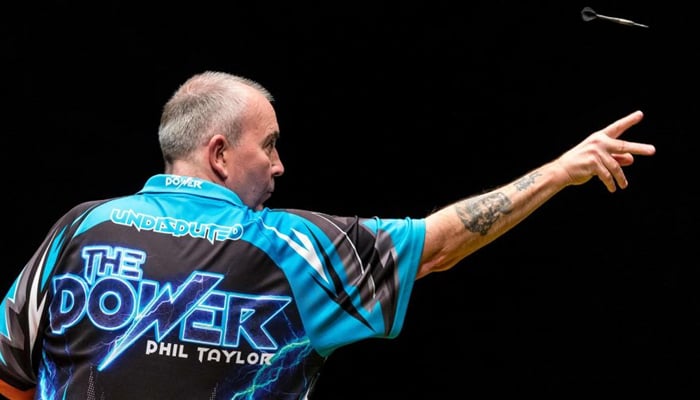 Phil Taylor will bring the curtain down on his career at the end of next season's World Seniors Darts Tour, the record 16-time world champion announced late on Monday.
The 63-year-old, nicknamed 'The Power', is widely considered as the greatest darts player of all time, clinching a record 85 major titles. He retired in 2018 but decided to make a comeback at the 2022 World Seniors Darts Championship.
"I'll always love performing to the best of my ability and I do still have that eye for it, but time waits for no man and I know now is the right time to step away and let someone else have a go," Taylor said on Instagram.
"It's been an unbelievable journey over the past 35 years and I've loved every minute of it."
Speaking on Taylor's retirement, Billy Lovell of World Senior Darts Tour said: "Phil is one of the greatest sports people the UK has ever produced and we would like to place on record how grateful we are that he decided to come out of retirement at the beginning of our project.
"We have absolutely loved having him around and we're sure his final year on tour with us will be great fun."