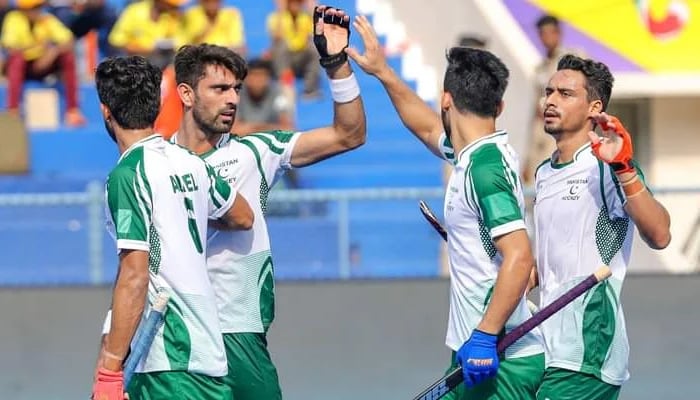 ISLAMABAD: Director General Pakistan Sports Board (PSB) Shoaib Khoso has given a go-ahead to start of the national hockey camp here at Bunda Stadium from November 24 for the Olympic Qualifying Round to be held in Oman in mid-January 2024.
In a communique sent to team management and selection committee Pakistan senior team, Sohail Gill Assistant Director Training PSB said following approval received from the top, the establishment of hockey camp at the Bunda Stadium has been approved.
"The competent authority has been pleased to approve National Hockey Training camp (seniors) at PSC, Islamabad with the strength of 38-plyers, 5-coaches, 1-Manager, 1-GK Coach and 1-Physical Trainer w.e.f 24th November to 31st December, 2023 for preparation of Paris Olympic Qualifiers," PSB said.
"PSB will provide the camp facilities i.e. boarding & lodging, camp allowance, washing allowance etc. as approved by the PSB Executive Committee/Board. However, approved daily allowance to players during the camp is Rs400 per day. Besides, the camp allowance will only be paid to the coaches and will not be admissible to the officials."
Pakistan have very good chances of making it to the semi-finals from the Pool A that also includes Great Britain, Malaysia and China. The Pool B in Oman includes Germany, New Zealand, Canada and Chile. Top three teams from the Oman leg of the event will make it to the Paris Olympics. Say even if Pakistan lose in the semi-finals they will be having another chance of making it to Paris Olympics by emerging victorious in third position play-off match.