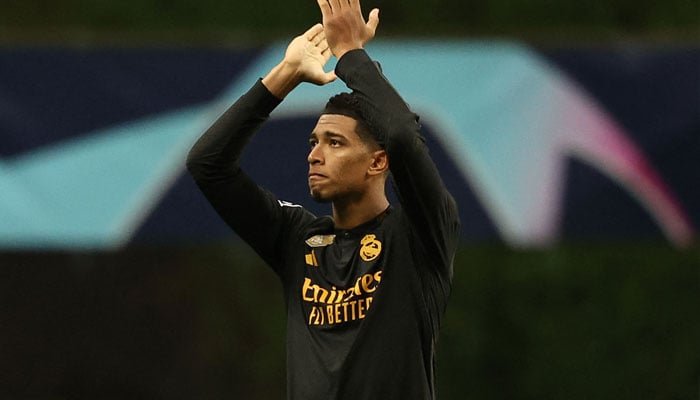 Real Madrid's midfielder Jude Bellingham gathered massive praise from former club legend Karanka as the 20-year-old became Los Blancos' best player and one of Carlo Ancelotti's most trusted players in no time.

Karanka, who won three UEFA Champions League (UCL) titles with the Whites, stated that not even legendary figures like Zinedine Zidane and Luis Figo could adapt to the club's culture as quickly as Bellingham.
"I did not have any surprise or any doubt, but maybe one surprise is just how quickly he's done this. I played with Figo and Zidane and, even for them, it took time," Karanka said.
"I remember when Zizou arrived here, the first month or two months, he was not as good as he was at Juventus or later on. It's Real Madrid. But with Jude's personality and character, it looks like he's been playing here for ten years in Madrid. No other club is like it.
"When I played here, there were top players but all of them were older but now at 20 years, the only one I think of is Raul who started at 18 or 19 but when you are as young as Jude, it's hard to find anyone who has been as successful as him."
Bellingham has adapted to life in the Spanish capital very quickly. He has been justifying the €103m tag ever since his debut and has 13 goals and three assists in 14 matches across competitions this season.
On November 17, the 20-year-old won the Golden Boy award for the year 2023 following his astonishing performances with his current and previous club, Borussia Dortmund, throughout the year.
The award came less than a month after Bellingham bagged the Kopa Trophy at the Ballon d'Or ceremony in November in Paris as he added another individual award to his growing trophy cabinet.
The 20-year-old midfielder finished with 485 points out of 500 total, which makes 97% of the votes, further proving that there was no one in contention to claim the prestigious award other than him.