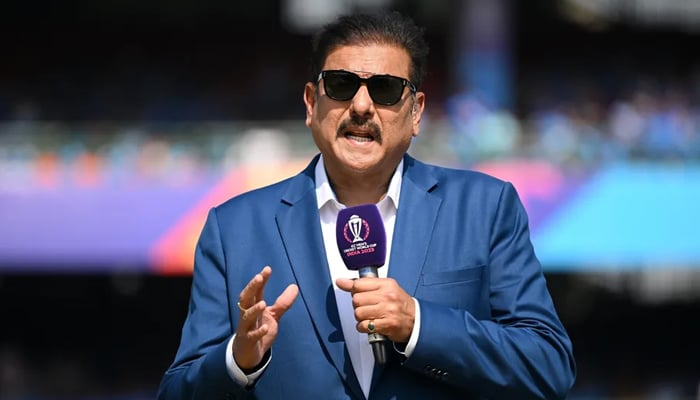 A lineup of cricket stalwarts and experts has been unveiled for the ICC Men's Cricket World Cup 2023 final at Narendra Modi Stadium on November 19.
The team includes Kass Naidoo, Ravi Shastri, Ricky Ponting, Ian Smith, Sanjay Manjrekar, Aaron Finch, Nasser Hussain, Harsha Bhogle, Dinesh Karthik, Matthew Hayden, Eoin Morgan, Ian Bishop, Shane Watson, Sunil Gavaskar, and Mark Howard, ensuring top-notch coverage worldwide for the pinnacle event's final showdown.
The renowned voice of Ravi Shastri will electrify the highly anticipated toss, while the expert insights of Nasser Hussain and Sanjay Manjrekar will shed light on what Ahmedabad's 22-yard pitch has in store.
Officials for the epic finale were also confirmed on Friday. Richard Illingworth and Richard Kettleborough will serve as on-field umpires, with Joel Wilson as the third umpire. Chris Gaffaney takes up the role of the fourth umpire, while Match Referee Andy Pycroft will oversee the final.
India and Australia will battle it out in a final reminiscent of the 2003 World Cup edition. India, the hosts, have been unstoppable, securing 10 consecutive wins leading up to the game.
On the other hand, Australia initially struggled, finding themselves at the bottom after losing their first two games. However, they rallied with an unbeaten streak to reach the final.