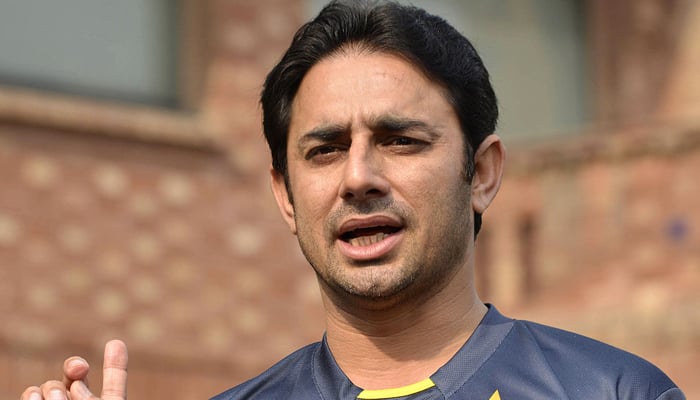 LAHORE: The Pakistan Cricket Board (PCB) is gearing up to unveil the names of the senior team management of the Pakistan men's team.
As per sources, ex-spinner Saeed Ajmal is set to assume the role of spin bowling coach, teaming up with Umar Gul, who will be taking charge as the fast bowling coach.
Meanwhile, Shahid Aslam will return as the assistant coach. Moreover, Abdul Majeed is anticipated to become the fielding coach once again. Sources suggest that these announcements will be coming forth shortly.
Remember, PCB recently announced Mohammad Hafeez as the Team Director. He will also take on the dual role of head coach and batting coach.
Naveed Akram Cheema will manage the Pakistan team during the upcoming Test tour of Australia.
The formal announcement of the squad and coaching staff is subject to approval from Zaka Ashraf, the head of the PCB management committee, who is presently in India. The decision has been made to include seventeen to eighteen players in the squad for the Australia tour.
Meanwhile, Pakistan's training camp will be held in Rawalpindi from November 22 to 29 and the team is due to leave from Islamabad for Australia on the 30th of November.
Newly-appointed Test captain Shan Masood with Team Director Mohammad Hafeez and Chief Selector Wahab Riaz, has identified potential players for the training camp.
Quaid-e-Azam Trophy's top performers Sahibzada Farhan, Saim Ayub, and leading wicket-taker Khurram Shehzad are among those chosen.
Australia tour schedule:
Four-day match: PM's XI vs Pakistan – December 6-9: Manuka Oval, Canberra
1st Test – Australia vs Pakistan – December 14-18: Perth Stadium
2nd Test – Australia vs Pakistan – December 26-30: Melbourne Cricket Ground (MCG)
3rd Test – Australia vs Pakistan – January 3-7: Sydney Cricket Ground (SCG)
Sohail Imran is a senior reporter for Geo News.