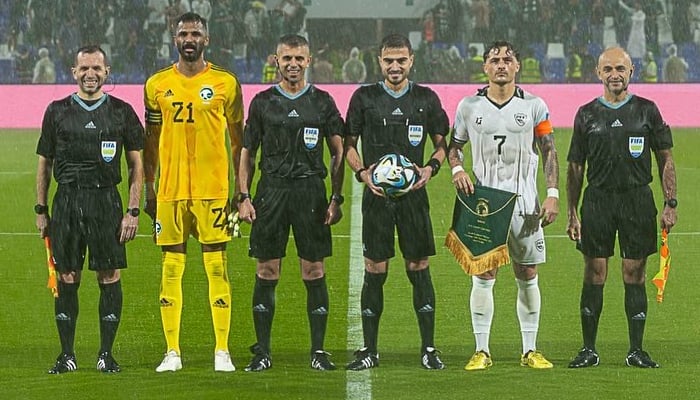 Pakistan's star forward Otis Khan has opened up after the Shaheens were thumped 4-0 by Saudi Arabia in Al-Ahsa during the ongoing FIFA World Cup 2026 Qualifiers on Thursday.
Otis led the side for the first time during the match.
Pakistan team, who are playing the second round of the Asian Qualifiers for the first time in their history, conceded three goals in the second half after a spirited performance in the first 45 minutes. The Shaheens failed to score a goal and lost the match 4-0.

Reflecting their respective FIFA rankings, Saudi Arabia at 57 and Pakistan at 193, the match unfolded as anticipated, with Saudi Arabia emerging victorious as expected.
Jordan and Tajikistan are the other teams in Pakistan's group. These four teams will play against each other on a home and away basis and then the top two nations will progress to the third round while the bottom two teams will move into the third round of the 2027 Asian Cup Qualifiers.
Being a host country of the 2027 Asian Cup, Saudi Arabia have already qualified for the continent's major showpiece.
Pakistan are now set to play against Tajikistan in Islamabad on November 21, while the remaining qualification matches will be played next year in March and June. The top two qualify for the third round of qualifiers, in which 18 teams are split between three groups.