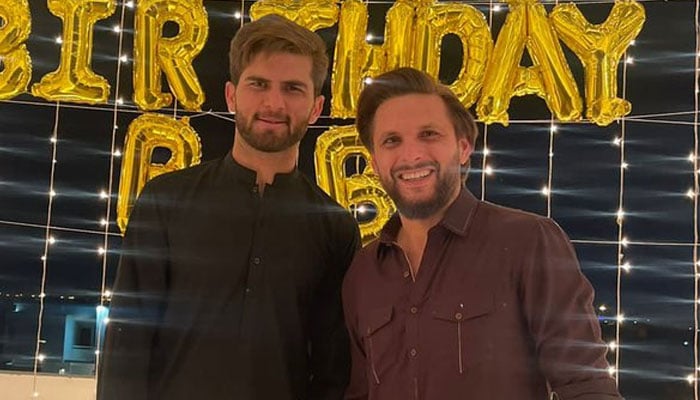 Former Pakistani captain Shahid Afridi on Sunday revealed why he married his daughter, Ansha Afridi, to the left-arm pacer of the Pakistan cricket team Shaheen Afridi.
Shaheen and Ansha got married in a private ceremony in September 2023 and several players from the national team including the likes of Babar Azam, Mohammad Rizwan, Imam-ul-Haq and others were present.
Talking on a local channel, Afridi opened up on what he saw in Shaheen when he decided to marry his daughter to him saying that the two families were in touch for a long time over this matter.
"Shaheen's family was in touch with my family on this topic for a long time. A human should be a human, that is the most important thing," Afridi said.
"He is a great human. I didn't know him personally, the elders of our family used to know one another, but we lost contact. So whoever was playing domestic cricket with Shaheen praised his attitude and lauded him as a human being saying that he was very mature. So all those things were important for me that a human is a human."
During the same conversation, Afridi was also asked if he ever got an offer of doing a movie to which he replied he never considered doing that.
"Yes, I got an offer two to three times, in India as well, I think one should only do something that he can. My identity was cricket, I was never in movies, and neither was my family into that so I never thought of that. It was fine doing some acting in TV commercials but that was it," Afridi said.
It must be noted that Shaheen tied the knot with Ansha in February earlier this year. The nikkah was solemnised at a local mosque in Karachi in the presence of close relatives of both families.