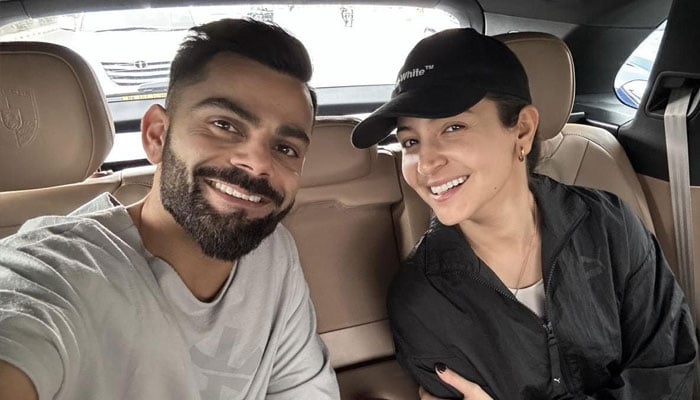 Indian cricketer and former captain Virat Kohli opened up on how his wife Anushka Sharma helped him in sticking with the truth no matter what the situation is.
Kohli married Anushka in a private ceremony in Italy in December 2017 and the two have been together ever since and are enjoying their life together.
The couple has always been in the news because of the fame both gathered in their respective fields. Kohli took the world by storm after making his debut for the Indian national team in August 2008 while Anushka has been reaching new heights in Bollywood.
Kohli revealed that it was Anushka who taught him how to stand by the truth no matter the condition.
"I have learned from Anushka how to stand by the truth when no one else is willing to believe you or even listen to what you have to say," Kohli said while speaking to Wrogn..
"She always told me you know if you are standing by the truth then you don't have to worry about anything because the path will carve itself out and things will always be clean and separated."
The 34-year-old then opened up on when Anushka became a mother and praised the way she handled herself after giving birth to a baby girl in 2021.
"When you see a life partner become a mother that's when you realise and understand the strength of a mother," Kohli added, referencing to the birth of his little daughter 'Vamika' in 2021. "The way Anushka handled everything is amazing and astonishing, she shot a whole film in between."
It must be noted that Kohli is representing India in the ongoing ICC World Cup 2023 and is one of the leading run scorers of the mega event.
He has scored a total of 354 runs in six matches in the World Cup with most of his runs coming in a run chase, something that he is known for. India is the only unbeaten team in the mega event with six wins to their name and have one step in the semi-final.