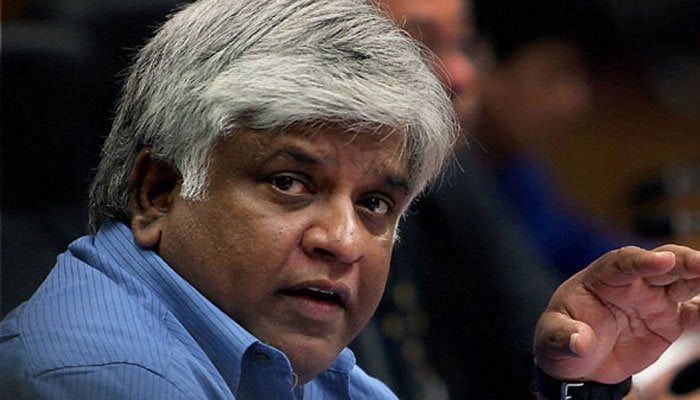 Sri Lankan cricketer-turned-politician Arjuna Ranatunga has urged Sri Lanka Cricket (SLC) to repay Pakistan Cricket Board for sending their teams to Sri Lanka during the three decades of political and violent unrest in the island nation.
Ranatunga, as per Daily Jang, has reminded his country's cricket board of the favours done by Pakistan in Sri Lanka's time of need.
Pakistan helped us during the 30 years of unrest and kept on coming to play matches. Now we also need to help out Pakistan.
The 55-year-old, who famously won Sri Lanka's only World Cup in 1996 on Pakistani soil, regretted that SLC has had concerns regarding the Pakistan tour, saying that "unfortunately our board does not have a backbone."
Sri Lanka are scheduled to play an ODI and T20I series in Karachi and Lahore starting Sep 27. 

However, they have since become non-committal, following an intelligence report that warned them of a possible terrorist attack on their team in Pakistan.
READ: Sri Lanka optimistic about saving Pakistan tour
Their concerns, however, have been greatly alleviated after repeated assurances by Pakistani authorities that the team would be given the same level of security usually granted to touring foreign leaders.