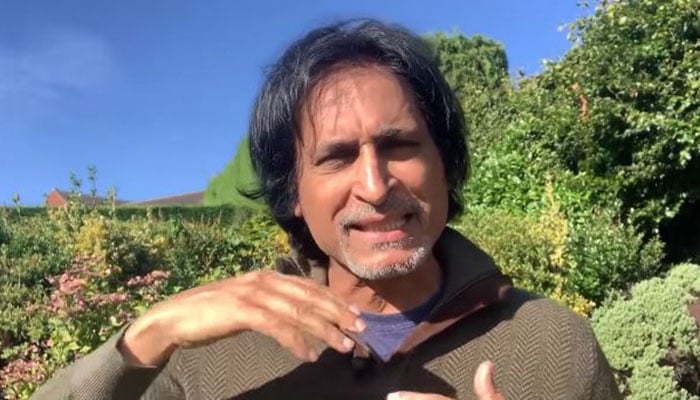 TV pundit Ramiz Raja criticised the selection committee as well as the newly appointed head coach Misbah-ul-Haq for the lack of 'experimentation' in the selection of the 20 probables for the upcoming series against Sri Lanka. 
The commentator shared his views on his YouTube channel and expressed that the lack of fresh talent in the squad was disappointing to see, citing that Misbah wanted to play it safe during his first assignment as head coach. 
"The same 20 players have been circulating for the past 6 to 7 years and regardless of the selection committee, the squad has always remained the same," said Raja. 
"It is as though they are wanting to re-tune forgotten players in hopes of reviving their lost skill.
"Seeing that this is Misbah's first assignment, he would have wanted to play it safe and ended up choosing players for the T20 and one day series whom could guarantee victory," he said. 

Seeing the island nation's under-strengthened squad, Raja said that it would have been very easy to experiment with fresh talent. He advised that the selection committee should have retained it core players and inducted fresh talent whom could potentially serve the national team. 
"It was an utter disappointment to not see an experimental mindset, which was very much possible against the half strength squad of Sri Lanka," said Raja. 

"The nucleus of the team should not be tampered with whether it be T20, limited overs or Tests because these are match winning players, it is the strategy which devised around the periphery players, which should have been new recruits. 
"But surprisingly, in the line up, there was not a single player from the under 19 nor the under 23 team. They did not think outside of the box regardless of the fact that the Sri Lankan team are not equipped with their best men," he added.
"New players should have, at the least, been included in the camp, professional players whom could later serve the national team.
"Furthermore, there were certain players whom were recalled so that their 'wasting talent' could be utilized, but we are well aware of how far they can take the team and how well they are on the field because we have seen them in the circuit for over 10 seasons," Raja concluded.