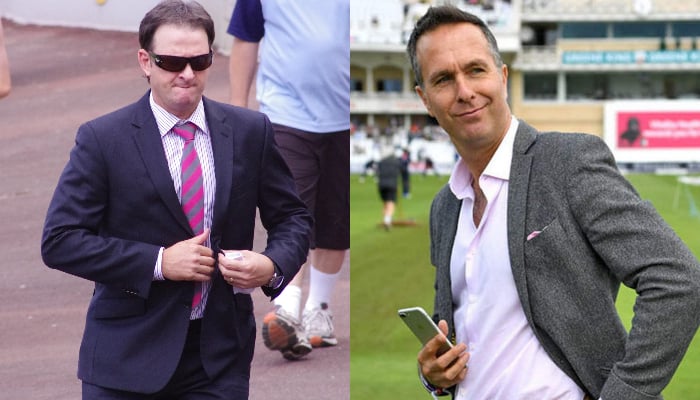 Former Australian cricketer Mark Waugh was left unimpressed with ex-England captain Michael Vaughan's prediction about ICC World Cup 2023 semi-finalists.
Taking to X, formerly known as Twitter, Vaughan stated on Monday that the India, Pakistan, England and South Africa will qualify for the semi-final of the upcoming mega event.
However, Waugh didn't agree with Vaughan's picks and stated that "you've lost your marbles".
Earlier, former Australian cricketer Greg Chappell predicted that Pakistan will be among the teams which will qualify for the semi-finals,
Apart from Pakistan, the Aussie great also named India, Australia and England for the last four spots.
"With this regard, it's in India at the moment. I think the four teams to watch for me, India obviously, Australia, England, and Pakistan, the four best teams and the other Asian teams come into their own because it is in India but I will stick to those four at this stage," Chappell told RevSportz.
The ICC World Cup 2023 will take place in India with 10 teams fighting for the elusive title across 10 venues from October 5 to November 19, with the Narendra Modi Stadium in Ahmedabad hosting the tournament opener and the final.
The Cricket World Cup will be played in the round-robin format with all teams playing against each other for a total of 45 league matches.
The top four teams will qualify for the semifinals, which will be held in Mumbai on November 15 and in Kolkata on November 16. The semi-finals and the final will have reserve days.